Products have reached customers
Satisfied customers and five-star reviews
Feedback on instant effect on pull up counts
Recommended by 170+ car owners
A Much
IMPROVED

WIFI Backup Cameras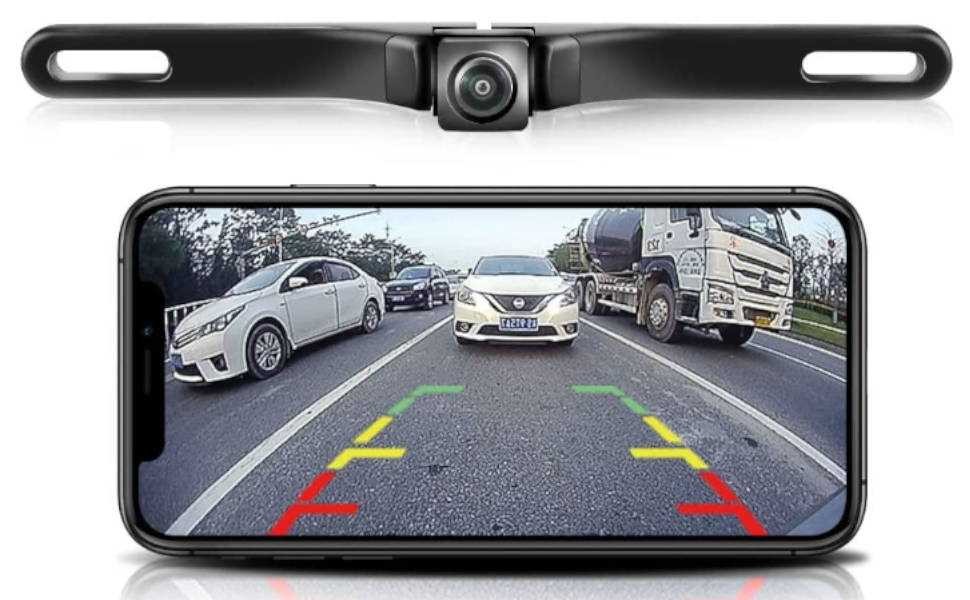 Faster, Clearer & No Image Freeze
The WiFi Car Wireless Backup Camera has a faster connection speed, a more stable signal transmission, and no image freeze. 1280*720p resolution, 130-degree viewing angle, and IP68 water resistance. Can be used in vehicles that have a 10-30V power supply, such as campers, SUVs, RVs, sedans, minivans, pickups, and so on.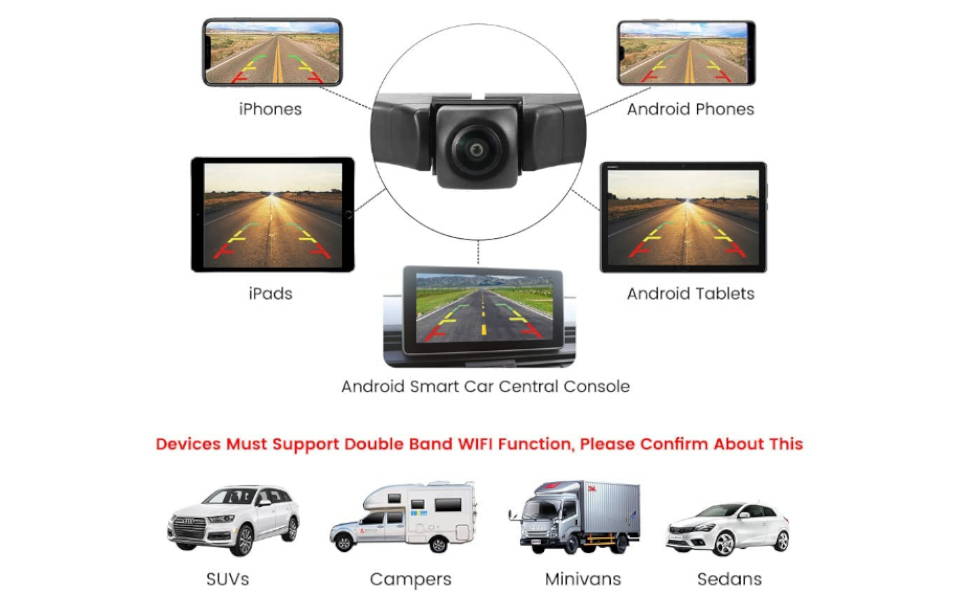 Our WIFI wireless backup camera can use a variety of smart devices as a screen, such as an Android or Apple mobile phone, tablet, iPad, or Android smart car central console. It can be used on cars, campers, SUVs, RVs, sedans, and so on.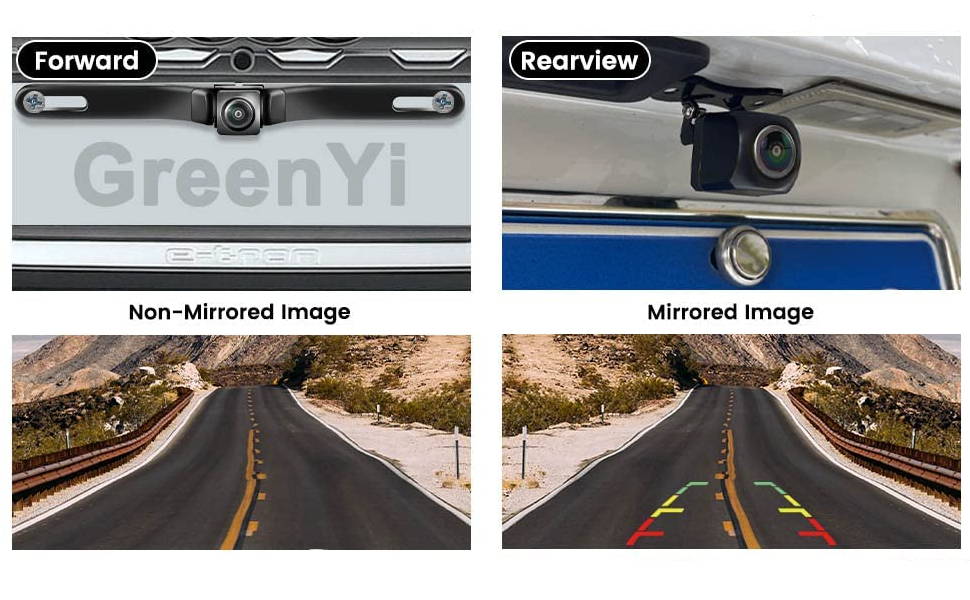 Can function as both a front and rear view camera
You can flip the image of the Android backup camera on its APP, allowing you to install it in the front or rear depending on your needs. If you don't like the license plate frame, we've included a butterfly bracket in the package.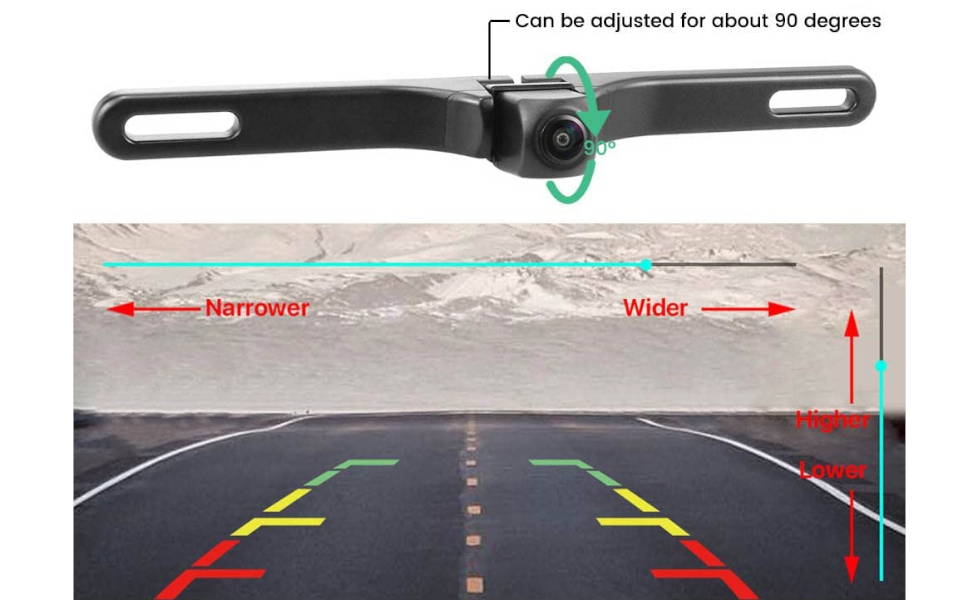 Adjustable Guide Line and Picture Video Function
You can toggle the guide line on and off for this WIFI wireless license plate camera. Furthermore, by long pressing the guide line in the device's horizontal screen state, you can adjust its width, narrowness, height, and depth. You can also use the camera to take pictures or videos, which will be saved for later viewing and even sharing.
5G WiFi Car Wireless Backup Camera
Features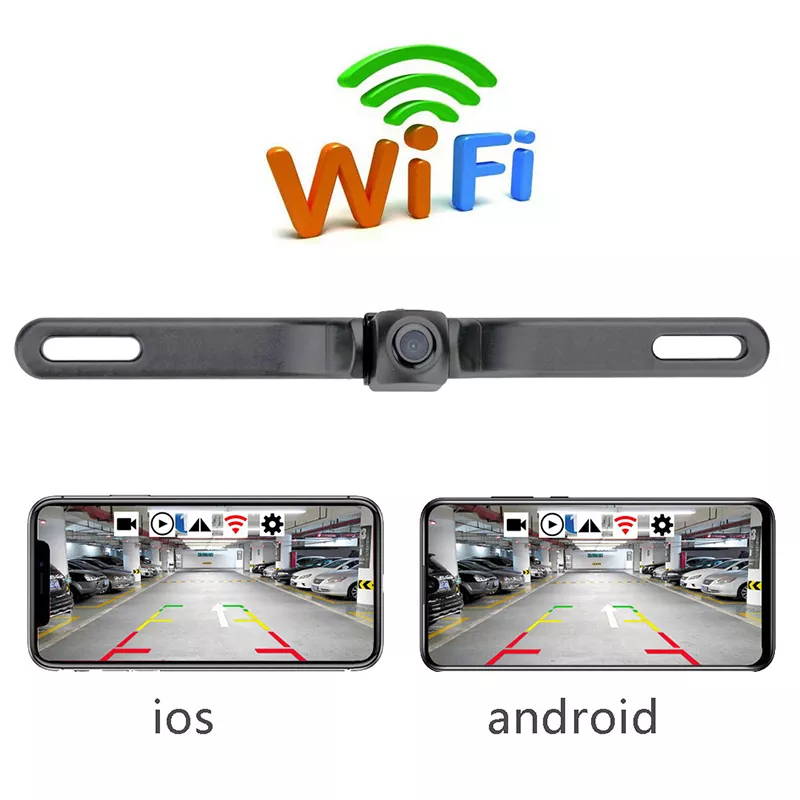 Catch the rear images and parking guidelines full time whether it's driving or reversing.
After entering the rear view video, you can watch in real time through the device's end. Consider the reason for the vehicle and look at it from every angle. It can also be installed in the front, back, left, and right visual blind areas, with the software open for real-time monitoring.
Customers Are Consistently Impressed


Easy to set up, automatically connects with my phone (Galaxy A51 5G) when I enter my car and click app, it connects with the camera wifi profile. I can turn my phone side ways for wider angle view. I hooked this up with a power extension from my console to the back of my suv. Works perfect!


Installed app and was very easy to add. Using to view trailer in tow.


I found it quick and easy, though maybe some people are not as intuitive as other people. Clearest camera image I have seen.
Auto-rotation of screen images and intelligent voice call startup
On both Android and iOS devices, you can launch the APP by making a voice call, even if the screen is black (you will need to unlock the screen if you have set it). When you place the device horizontally, the screen will auto-rotate to full screen.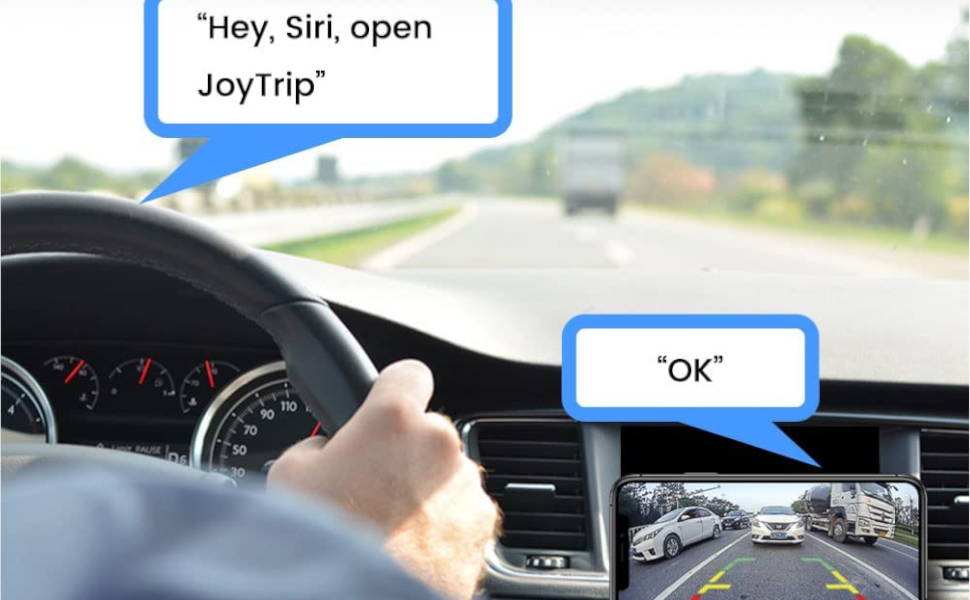 Ready To Avoid Bumping Your Car In Time When You Do Reverse?
Frequently Asked Questions
Still have questions? They're probably answered below...
Hi, is this wireless? I am not handy and would like to not have to do much besides replace my current license plate (going to use as a back up camera)
What is the reception range? I have a 30 ft travel trailer.
Yes there is a button to flip the screen
Hi, for a 30 ft travel trailer, we don't recommend this license plate wifi camera for you, it is better for a small vehicle not that long to ensure its good performance.
It has connections for 2 cameras.
Will this work on my iPhone 12 pro max
Hi, yes, this wifi backup camera can work on iPhone 12 pro max. Thank you
is there a way to automatically connect it to wifi? When I tried the reverse, its a hassle I need to connect it again
Hi, if you connect a camera with the same device for several times, yes, it will connect automatically in the future if there is no other hotspot around. But when reversing, it may need a little longer since all need to restart, if possible, we suggest that you connect the camera with a constant power supply.
Its this camera need costant power?
Hi, for this wifi license camera, you can connect it to either constant power supply or reverse/brake light power supply as you like, you can also even use the USB power cable if convenient . Usually, we recommend a constant power supply as it shows camera images quicker. Thank you
Does it come with free shipping?