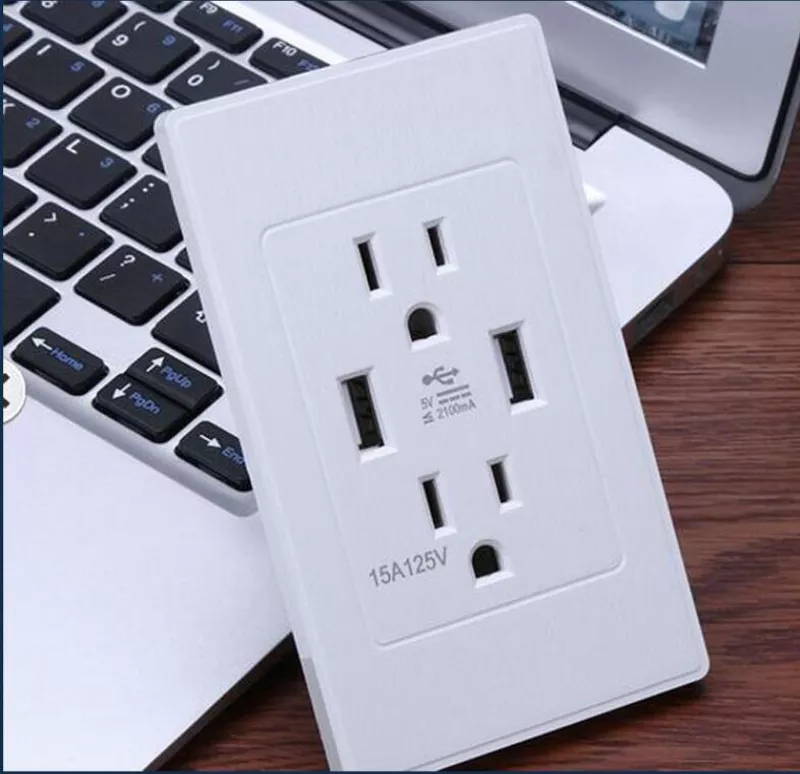 The Outlet Camera connects to your home or office's existing internet via your WiFi connection, allowing you to stream live or recorded footage from anywhere using the free smartphone app. The Outlet Camera can store up to 128GB of data on a MicroSD memory card, which is sold separately. With the optional motion detection mode, you can record continuously or save storage space.
NOTE:While the top outlet is still functional, we do not recommend using it when using the outlet for surveillance due to the possibility of cords and plug boxes obstructing it.
Take advantage of our massive 55% discount TODAY by ordering the Outlet Camera
It's absolutely easy to use all you have to do is follow the instruction manual that comes with your Outlet Camera
Create undetectable surveillance
With the Smart Table Lamp, you can now create near-invisible surveillance anywhere in your home or office..
An electrical outlet hardwired into your existing electrical in your home or office, with no batteries or charging required, providing you with peace of mind about your ongoing surveillance.

A nearly invisible camera hidden within the bottom outlet allows you to continue using your outlet for powering devices and appliances while the other outlet records security footage.

1080P high resolution, mini lens built in charger that is difficult to notice Perfect for monitoring your home security or keeping an eye on something. You can find out what was going on while you were away from home.

Install the APP (iOS/Android) on your phone. The setup is simple. You can watch online video on your smartphone from anywhere with Internet access. Even if there is no Internet connection, you can record videos using a micro SD card.

The camera detects motion extremely well. When motion is detected, an alarm is triggered, and an instant message or email notification is automatically sent.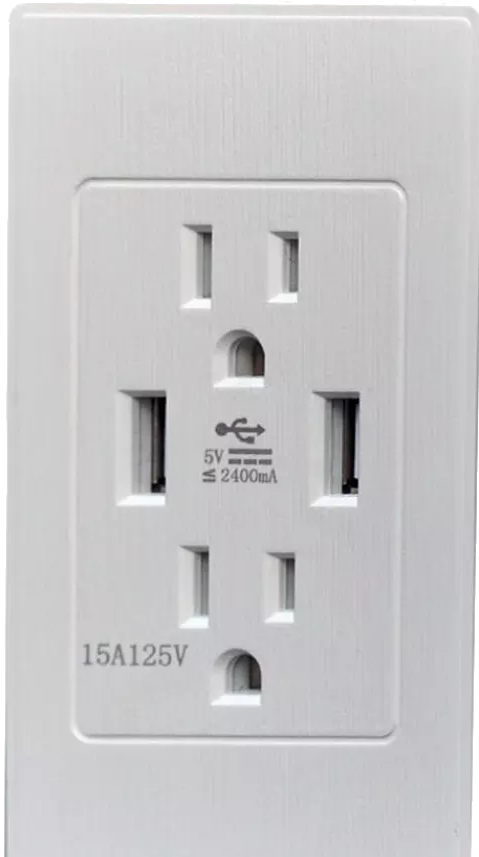 The Specifications Revealed
Look Resolution: Ratio 1080P/720P/640P

Motion Detection: Camera Shooting Straight line 6 meters

Memory Card Type: TF card

Maximum capacity: memory card upto 128GB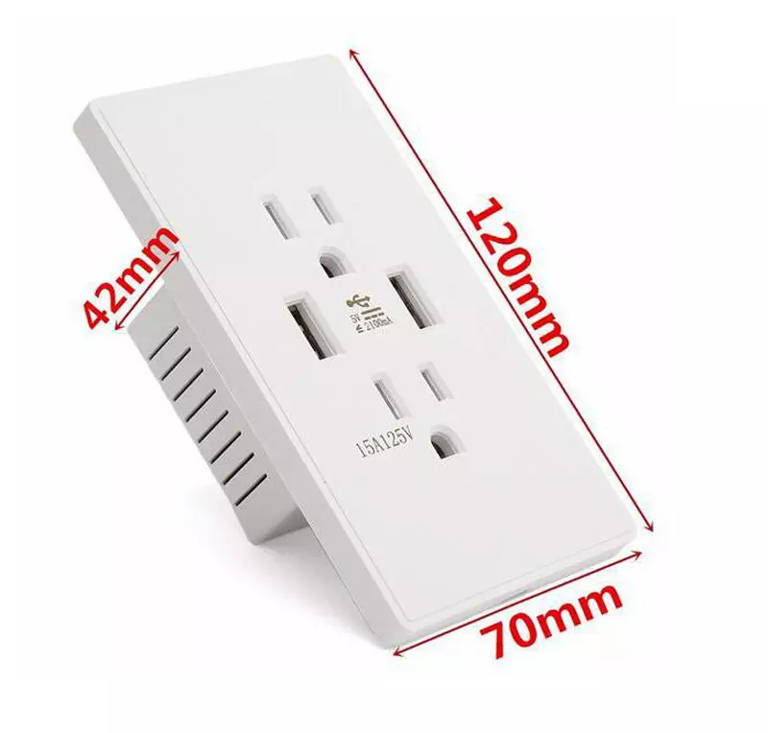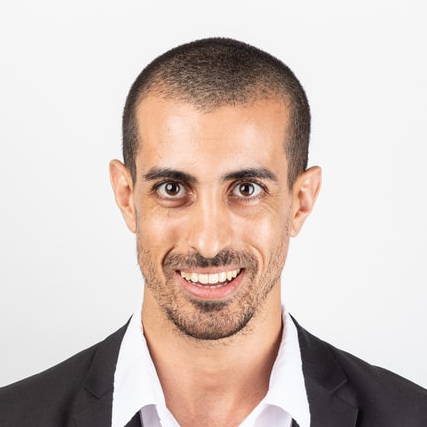 was very hesitant at first because I have purchased other camera products that just didn't work whatsoever, decided to buy one last product which was this, This Product is really easy to set up, I live on a 2 stories high house and my router is downstairs and this product is upstairs, works really good for being far from wifi, motion works like a champ, picture is great, (some people may say its bad quality, but they don't take in consideration its a REALLY SMALL camera) night vision works really well, I am very please with this product!!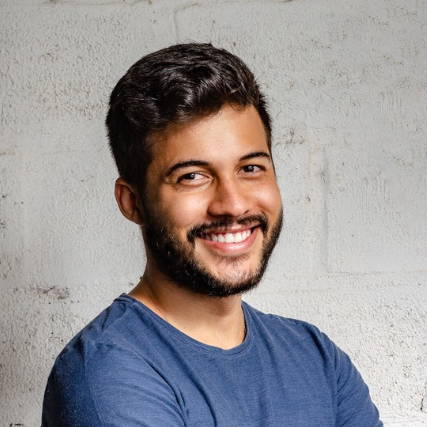 The camera for this device is nearly impossible to see if you aren't actively looking for it; it is a significant step up from what you can get from a usb charger type camera.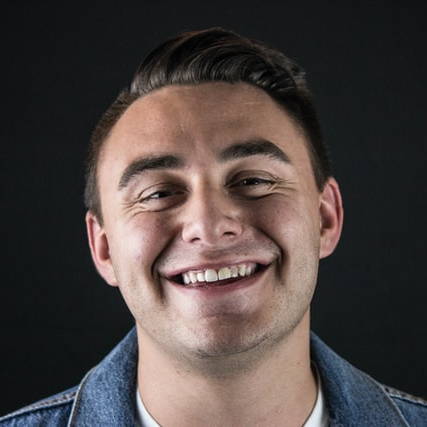 Camera was easy to set up and works well we used it in the shop area and solved our tool disapairing problem.
Frequently Asked Questions
Can't Find a Question?
Call us 845-202-0750 or email us support@otarius.com
Does it include voice recording
Audio is not included due to Federal Law: 18 U.S. Code § 2512.
Where do videos save on iPhone ?
There are 3 ways to record:
1. Internal camera SD CARD RECORDING
All our WiFi cameras come with 16GB built-in memory which you can store about +200 hrs of video. The best way to record is by motion detection.
(You can individually download video files to your phone then export them out)
2. SPOT RECORDING
(Records on to your phone memory while streaming video)
This method is useful if you need to quickly record an incident while watching live video. Just press the record button at the live view screen, press storage then video to playback.
3. To a local PC directly using included Software or ONVIF devices.
How is the viedo in low or no lighting?
Will work under low light but not in total dark. Our wifi cameras as default come with 940nM filter and will be sensitive to and external 940nM IR lamps for a night vision.
what if you have power outage, do i have to go back through the whole set up again or will it pick up where it left off
I have had two power outages since using this camera and it picks right back up where it left off.
does this unit 'beep' or make noise that would alert someone to the camera?
Can just anyone gain access to the video ?
No. One has to know the UID of the camera and the PW. Also must have the same App.
Even one was to gain access to the router that the camera is connected, our camera name discrete.
Does it come with free shipping?
Rated by 4.9/5 by 1471 Happy Users
Rated by 4.9/5 by 1471 Happy Users
READY TO Create Undetectable Survelance?
Choose your packge and save big on your order