Stay Away from Unexpected Visitors With Security Conscious Driveway Alarms
Each Sensor Can Work At Least 6 Months Without Solar Energy

IP66 Water & Frost proof. Works Great On Rainy and Snowy Days

1/2 Miles Transmission & 30 Feet Detection Range

False Alarms Are Minimized By Adjusting the Sensitivity

One Reciever Can Be Paired With Up To 4 Sensors.

Over 35 Years With Our Leading Edge System Technologies
"Wished we had bought sooner. Have one in the front of the property and one in the back. Our dog knows the backyard tone, which is different from the front, and runs out to see if an animal or coyote is trying to come on our property."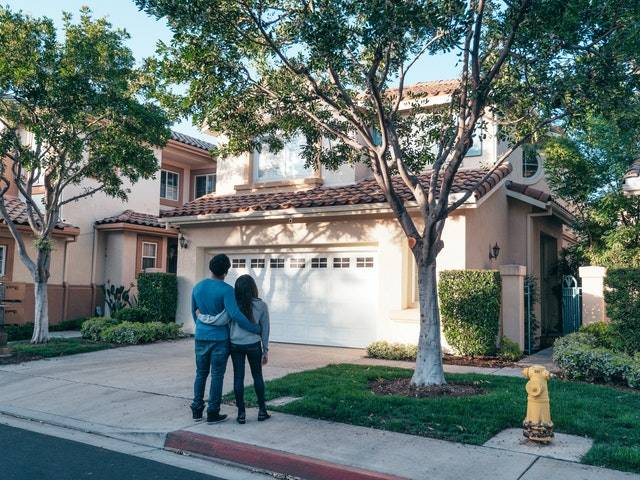 Introducing Awards Winning Solar Powered PIR Driveway Alarm
Built-in 18650 lithium-ion rechargeable battery will work and recharge even on rainy and cloudy days, without replacing it.A high-precision wireless driveway alarm system is featured with a low-rate false alarm. The working range from the sensor to the receiver can reach up to 2000ft in the open area. 30ft detection range (Low:20ft, High:30ft) and 60°detection angle of the sensor are ideal for driveways, walking paths.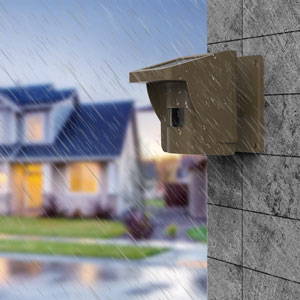 With IP66 waterproof (dust-proof, drop-proof and rain-proof), this protective case can protect your driveway alarm from rain and dust damage even in tough environments.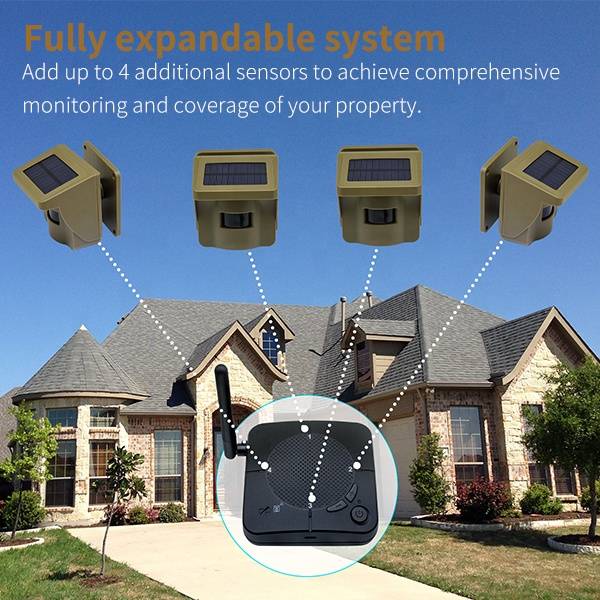 The wireless range from the sensor to the alarm receiver is up to 1/2 mile, the sensor detection range is up to 30ft. False alarms are minimized by adjusting the sensitivity of the sensor "eye" with the switch. (High= 30ft,Low = 20ft.)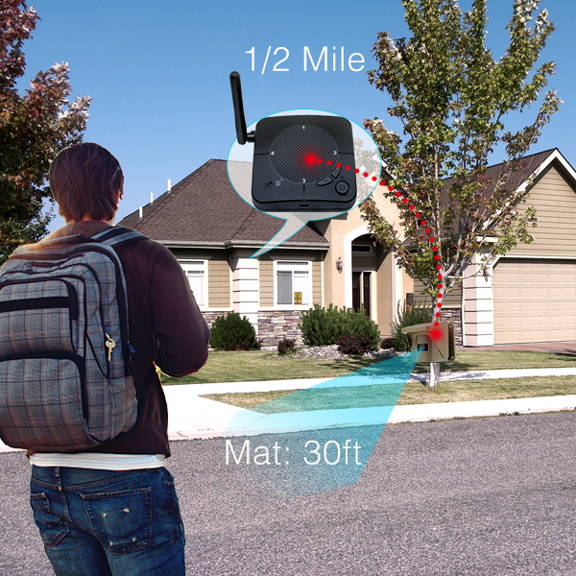 Build your security alert system by pairing more motion sensors or receivers. It can expand up to 4 sensors and unlimited receivers for complete coverage of your property.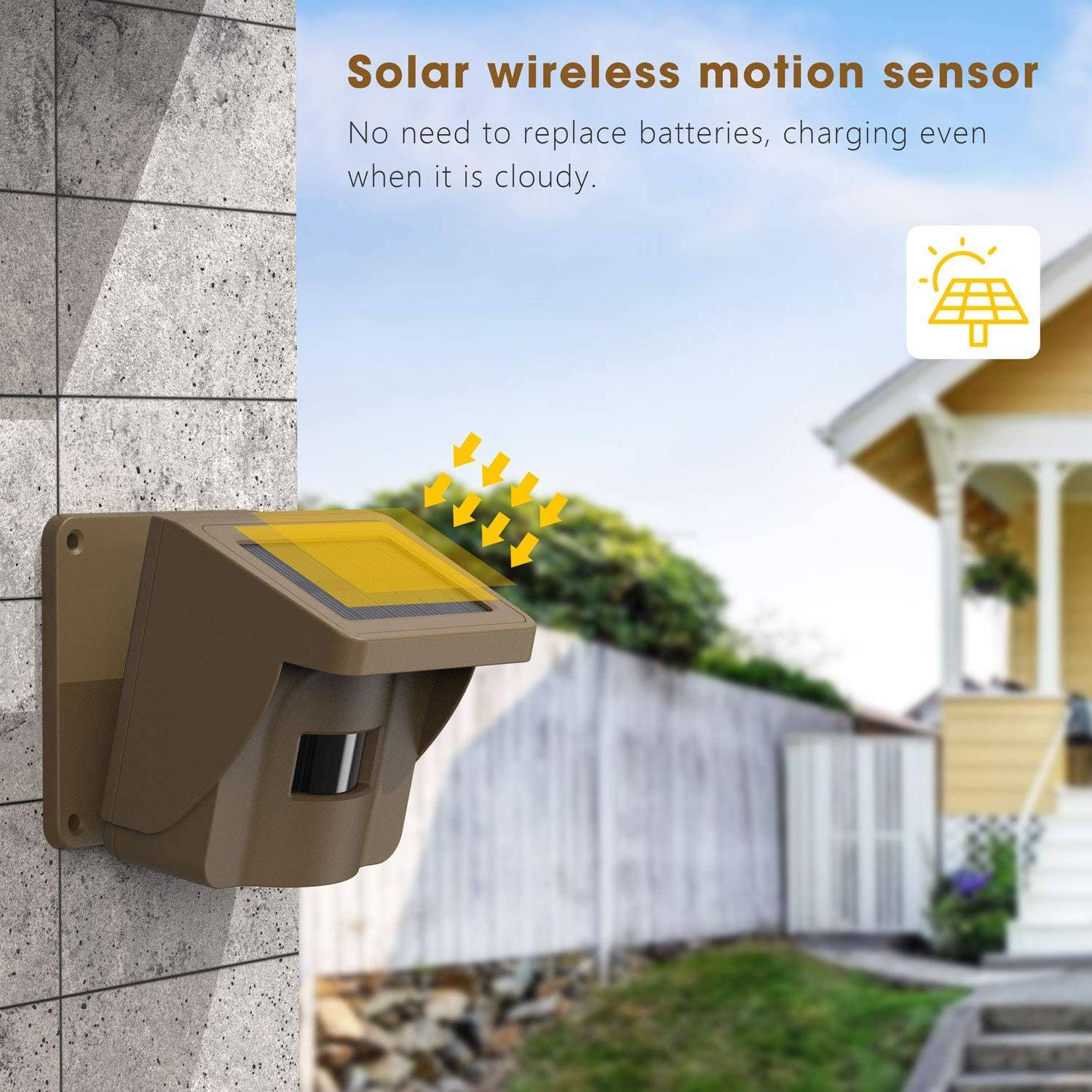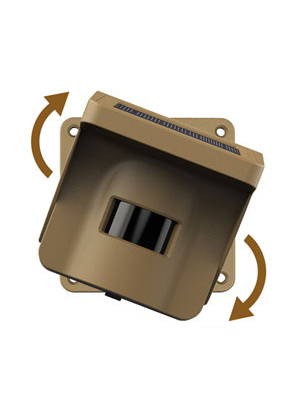 1. The detector should be installed 3-5 feet above ground.
2. To prevent false alarms, please avoid items such as trees waving at the front of the detector within 3 meters.
3. Keep the PIR sensor away from direct sunlight.
4. Please charge the detector with an external power supply of DC 5V/1A before the installation begins.

5. With multiple detectors, please make sure all detectors are on different channels, or they might interfere with each other.

6. The receiver can be power by the AA batteries or DC 5V/1A external power supply.

Know Who's Coming and Keep a Watchful Eye on Your Driveway & Your Property
What's Included in the Box?
Number of Sensors You Ordered
Solar Driveway Alarm User Manual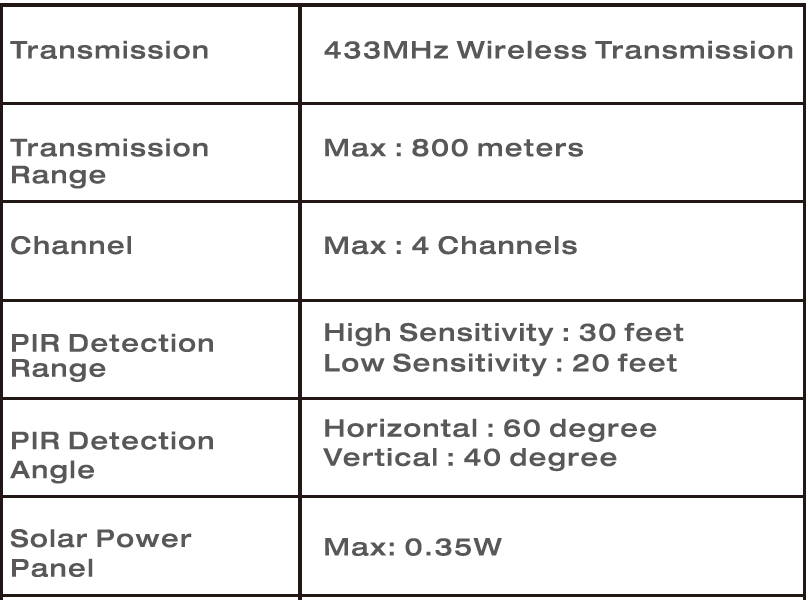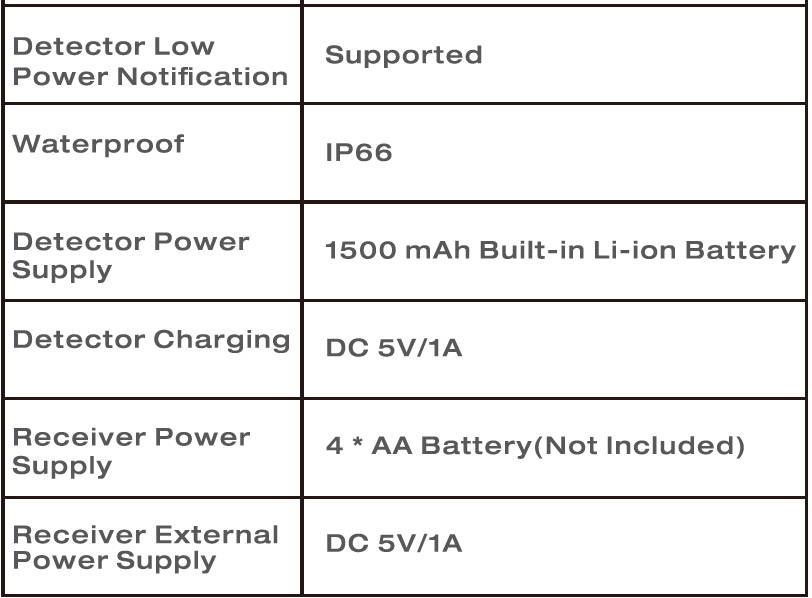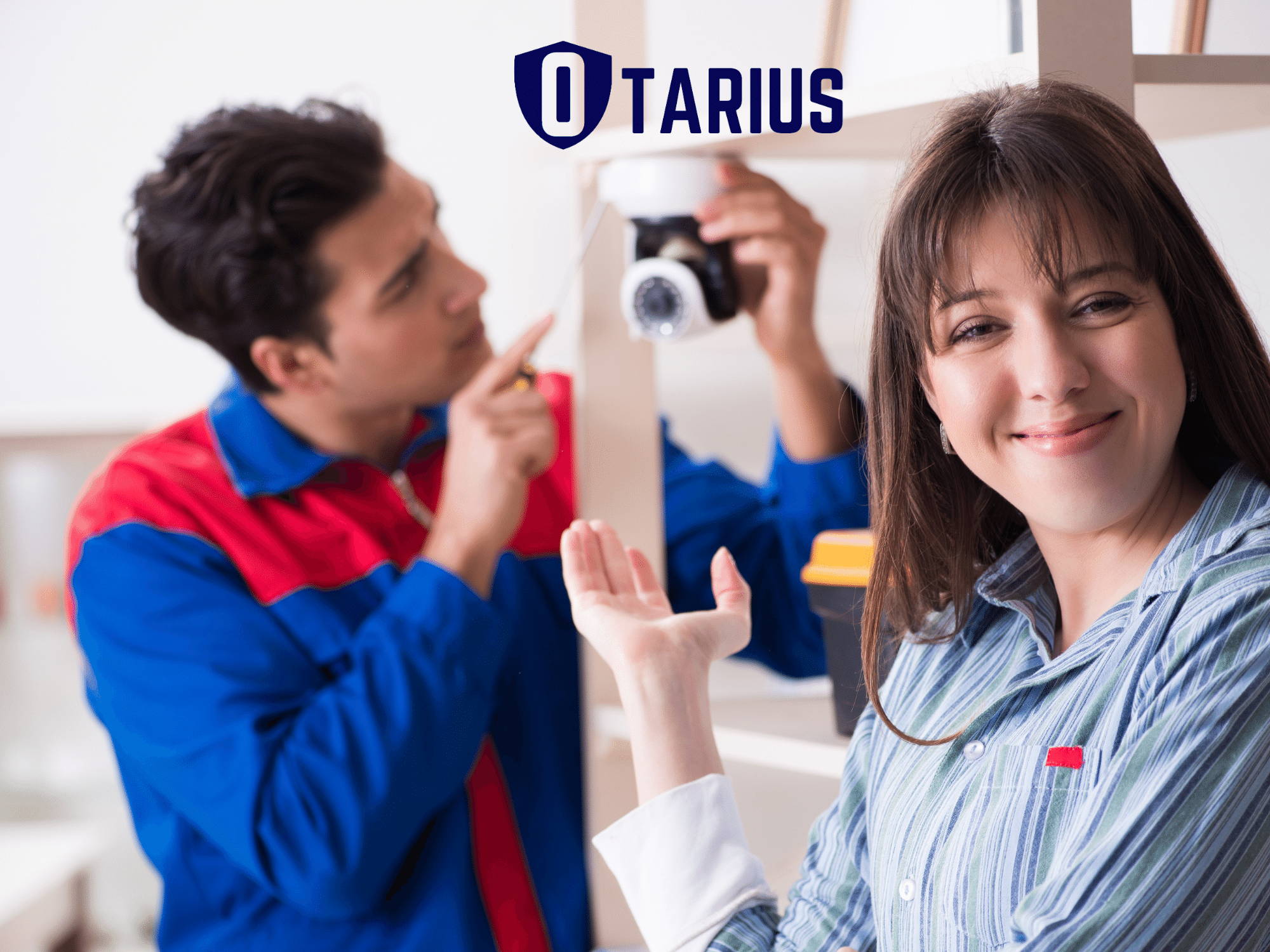 We have a small team of highly motivated individuals with one goal, to offer our customers high-quality products and services. We hold our products to the highest standards of durability, ease of use, and environmental impact. Our focus and expertise are in Solar Energy. Our team is constantly working on improving our service and customer experience. Customer satisfaction is our top priority. We hope you enjoy our products as much as we enjoy making them available to you.