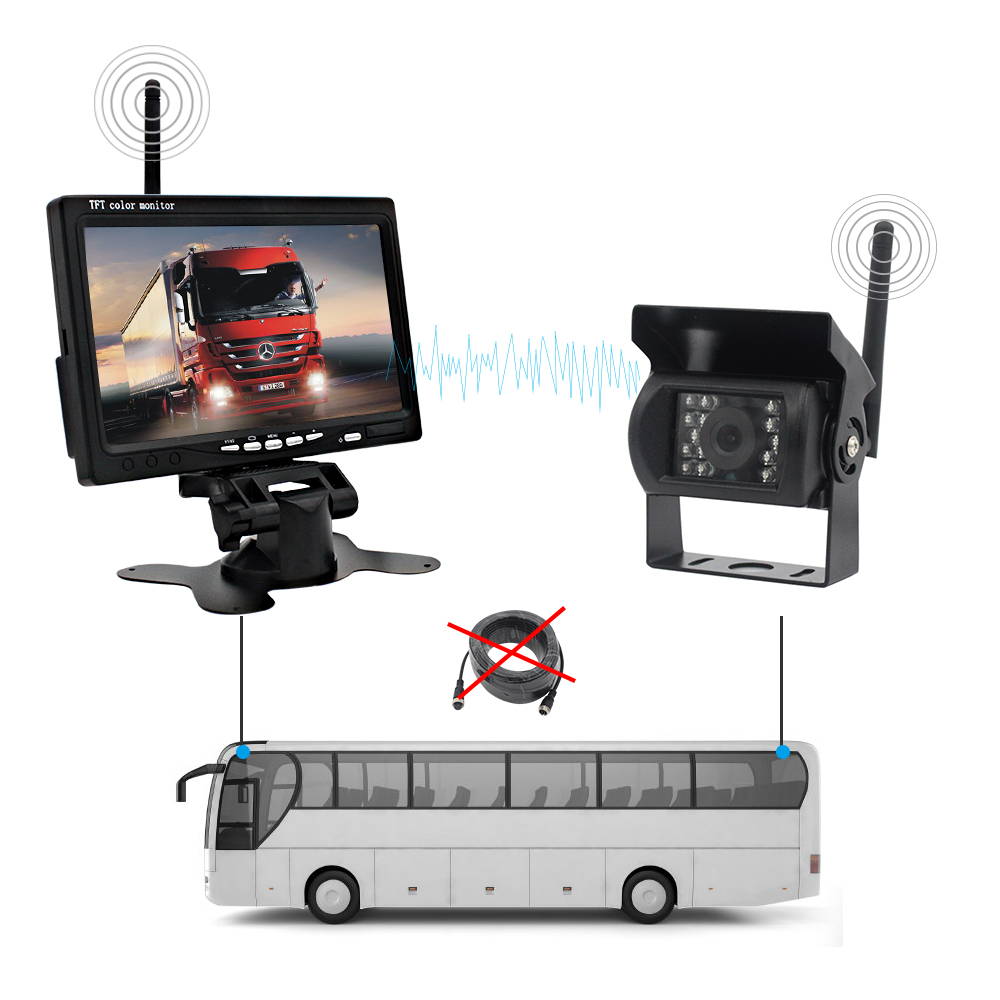 Real-time detection and warning of potential collision targets in blind zones. Can be found in a variety of vehicles such as a bus, coach, rigid truck, tipper, fire truck, and others. The best part is that it is wireless!
Get The Backup Camera for Truck
Take advantage of our massive 55% discount TODAY by ordering the Levitating Bulb Lamp
It's absolutely easy to setup all you have to do is follow the simple steps setup in the manual that comes with your Backup Camera for Truck.
The Backup Camera for Truck now gives you a full view of everything happening around and behind you so you can monitor your vehicle's blind spot.
It's a wireless 7-inch TFT LCD widescreen monitor with high resolution image, full color display, and low power consumption.

Wireless Ir Night Vision Waterproof Rearview Back Up Reverse Camera —Automatic Water-resistant Camera Lens, with 18 unique Infrared (IR) LED. The effective range is up to 15m.

Camera and two video inputs— One camera is put on the front of the car, and the other is mounted on the back of the car. You may view the back and front of cars by pressing the switch button.

Easy to install—Wireless parking assistance; the monitor will start up immediately and display the video from the rearview camera when you back up or brake your car.

IP 67 waterproof rating can withstand maritime environments—Hard Metal Cased Camera; Waterproof and Mud proof; It can last for extended periods of time without heating up, allowing you to display the rearview at all times.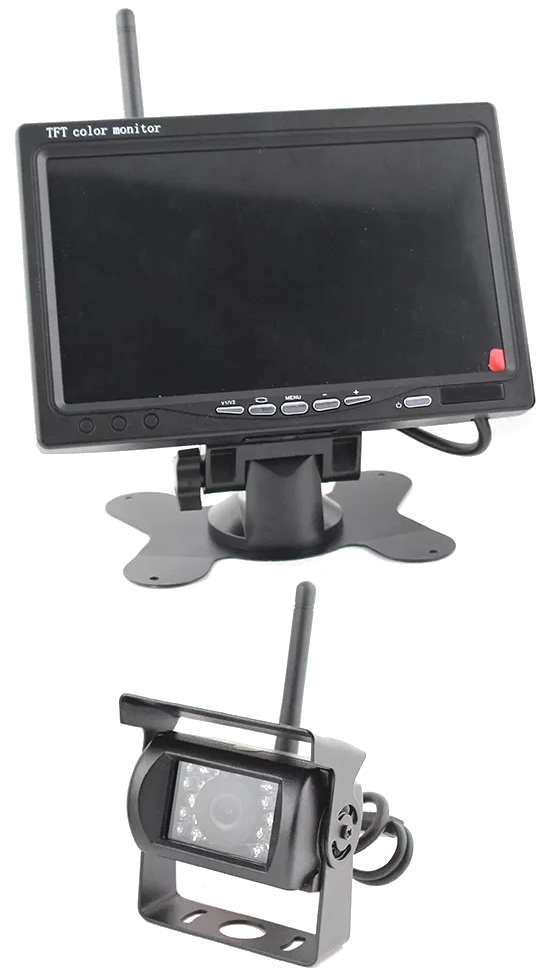 The Specifications Revealed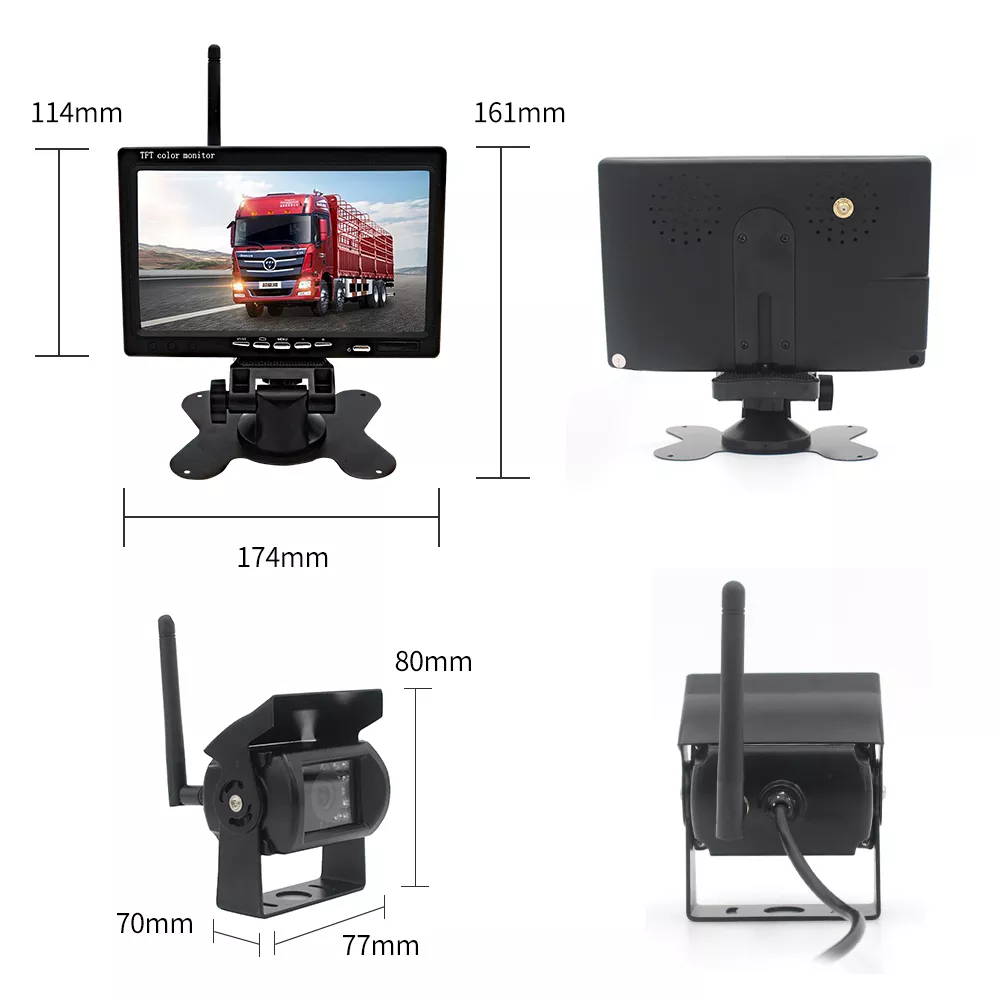 The 7 inch color monitor Specs
Operating frequency: 2400-2483.5 Mhz Standard: 2370Mhz

Transmission distance: 50 meters

Compression format: MPEG 4 video

Screen size: 7-inch 16: 9 wide screen

Resolution: 800R.G.B x 480 dots
Standard NTSC: 510 * 492 pixels, PAL: 510 * 582 pixels

Night vision distance: 15 meters

Operating voltage: 12 / 24V DC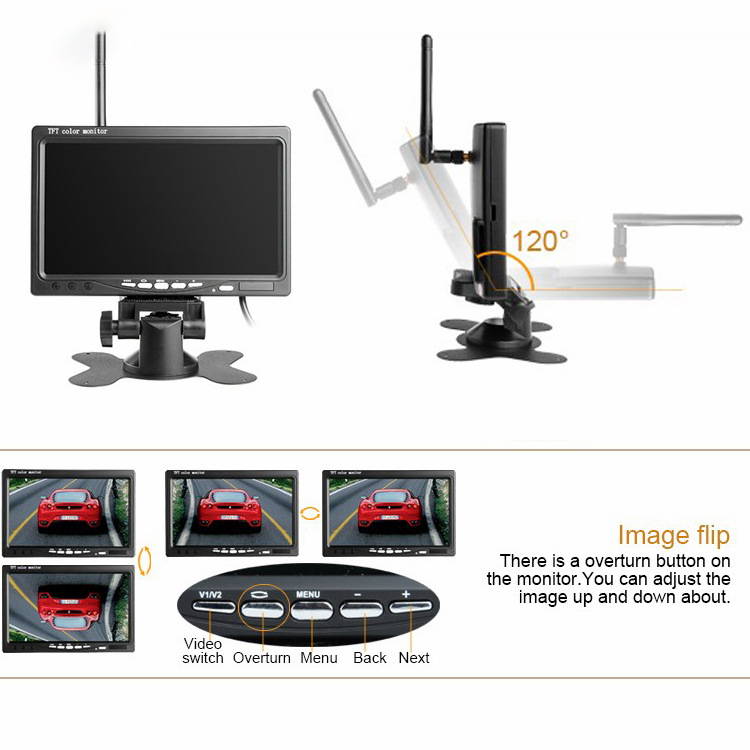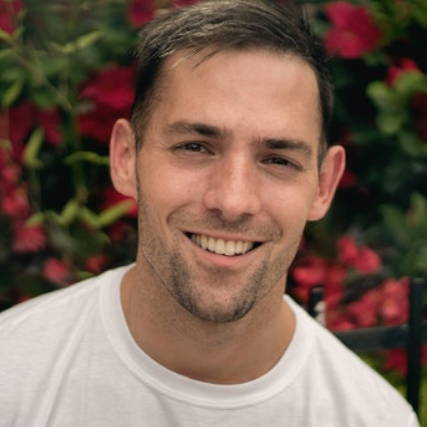 I purchased this camera system for use on our 32' 5th wheel trailer. The camera installation was very easy
with all the wiring options provided. The monitor is 'plug & play'. The system came on without having to pair the camera.
Leonard M. Suggs,
Redford, TX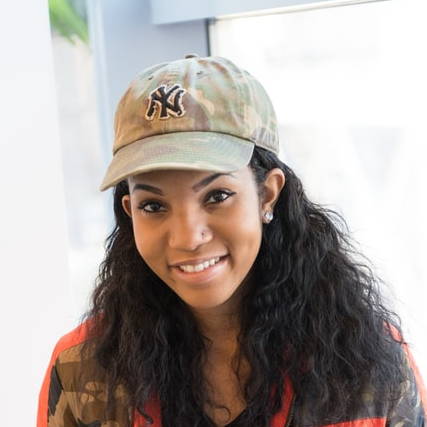 After many hours of research, we decided on the 1080HD wireless camera from Emmako. The camera made it so easy to back into parking spaces. My husband took the old camera out and used the same holes to install this new camera. It took about an hour to install from start to finish. We were worried that the partition may hinder the reception from camera to monitor but it worked flawlessly.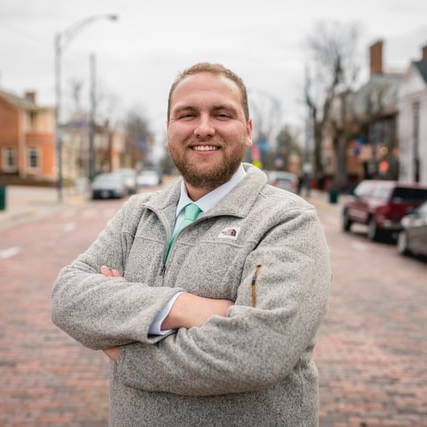 This camera set up appears to be exactly what we needed. It was very simple to set up and worked straight away. The menu option on the screen will take a bit of getting used to but in the end once it's set up, it's ready to go. The camera casing is certainly solid - feels robust and has good flexibility when it comes to direction. The screen is clear and crisp - very happy with the final product.
Fred S. McDowell,
Bemidji, MN
Frequently Asked Questions
Can't Find a Question?
Call us 845-202-0750 or email us support@otarius.com
Does this work while driving to monitor rear traffic ?
Where can I mount the camera on the back of my travel trailer?
The best place is above or below the three lights that are in the center. You can use the 12volts from the light to power your camera. Anytime the lights are on you will be able to behind you. You can use just the parking lights during the day if you wish.
Can the camera lights be turned on and off while driving at night?
This camera's lights are infrared lights according to the description. Having them on at night as a rear observation camera while driving will not blind people behind you as infrared lights are invisible to the human eye but not to the camera.
Why is my camera black and white at night?
When there's not enough light the camera switches to night vision which is in black and white. If it's important to you to have colored vision You can add some auxiliary lighting to your reverse lights to brighten up the line of sight area of the camera and it will stay in color. I'm sure when you back up in a well lighted parking lot or garage you will notice the camera will stay in color vision.
Does it come with free shipping
Rated by 4.9/5 by 1471 Happy Users
Rated by 4.9/5 by 1471 Happy Users
READY TO Make DRiving safer?
Choose your packge and save big on your order