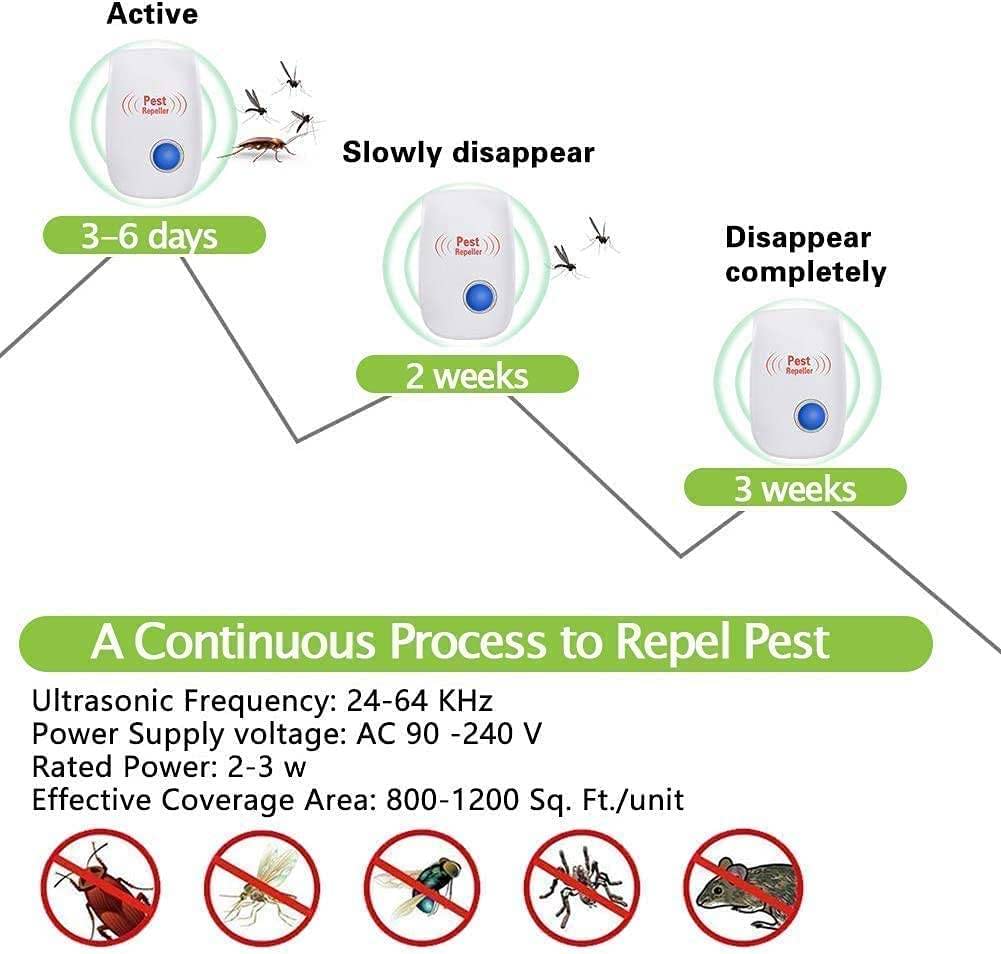 1. Safe and effective pest control: Ultrasonic repellents use sound waves to repel pests without the use of chemicals, making them a safe and effective way to control various types of pests.

2. Easy to use: Ultrasonic repellents are easy to install and require minimal maintenance.

3. Cost-efficient: Ultrasonic repellents are relatively inexpensive when compared to other methods of pest control.

4. No toxic chemicals: Ultrasonic repellents do not use any toxic or hazardous chemicals, making them a safe and environmentally friendly solution.
Very fast shipping, I've only used it about 3 days and I can already tell a difference, far fewer mouse droppings in my basement already! I love the night light too!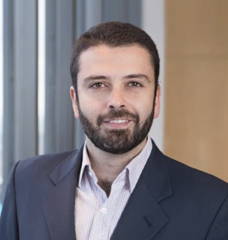 I recently purchased this pest repellent and it has been a lifesaver! I was dealing with a huge ant problem in my home and this repellent helped keep them away. I'm so relieved to be able to enjoy my home again without worrying about pests. Highly recommend!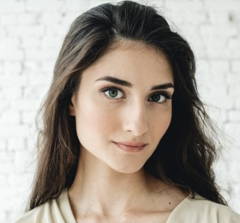 This pest repellent is great! It's easy to use and works quickly. I've noticed a huge decrease in pest activity in my home since using this product. Highly recommend!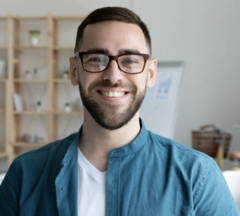 Social Worker
Father of Two
Everything You Need To Know Before You Buy
Can't Find a Question?
Email us support@otarius.com
How long does it take for this pest repeller to work?
The whole process takes about two three weeks, and the pests are significantly reduced in the first week.
Will this electronic pest repellent repel spiders and ants?
Do I have to turn on the on switch for it to work? Or is that just for the night light?
You just plug the device into the socket and it will work automatically. It is important to place the devices close to the location which has lots of insects.
Does it stop flies from coming in the house
In terms of repelling flies, this product is professional! When the repeller starts to work, it will create a protected area for your house to isolate pests, the pests in this area will be driven away, and the outside pests will not be able to enter!