Products have reached customers
Satisfied customers and five-star reviews
Feedback on instant effect on pull up counts
Recommended by 170+ car owners
Steer clear of bicyclists, watch out for pedestrians and skill your way into those tight parking spots like never before.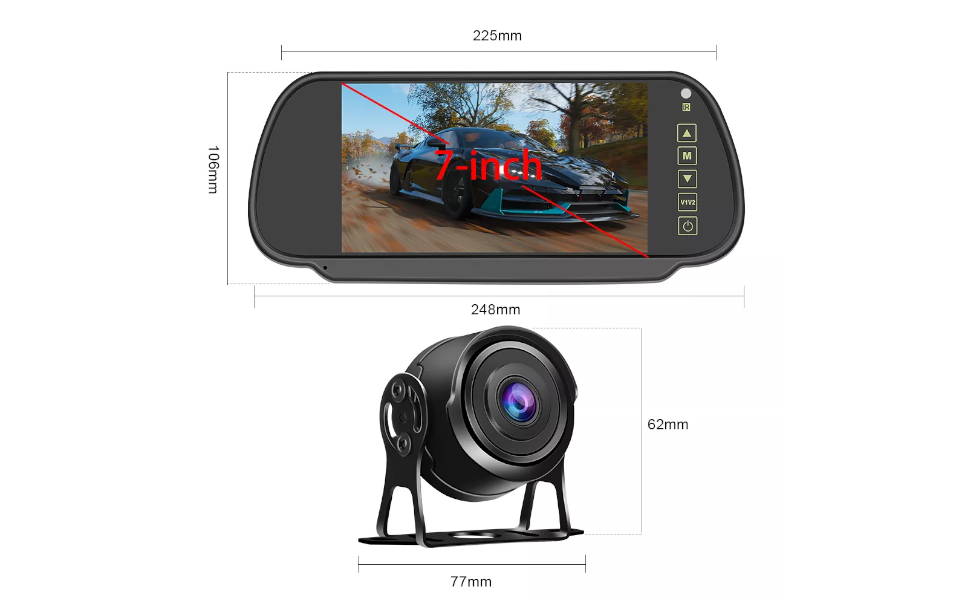 display installation method with broad applicability
The binding method of installing a rear-view mirror can save space in the vehicle, avoid driving blind spots, and improve driving safety. This product's voltage range is 12-24V, making it suitable for most vehicles.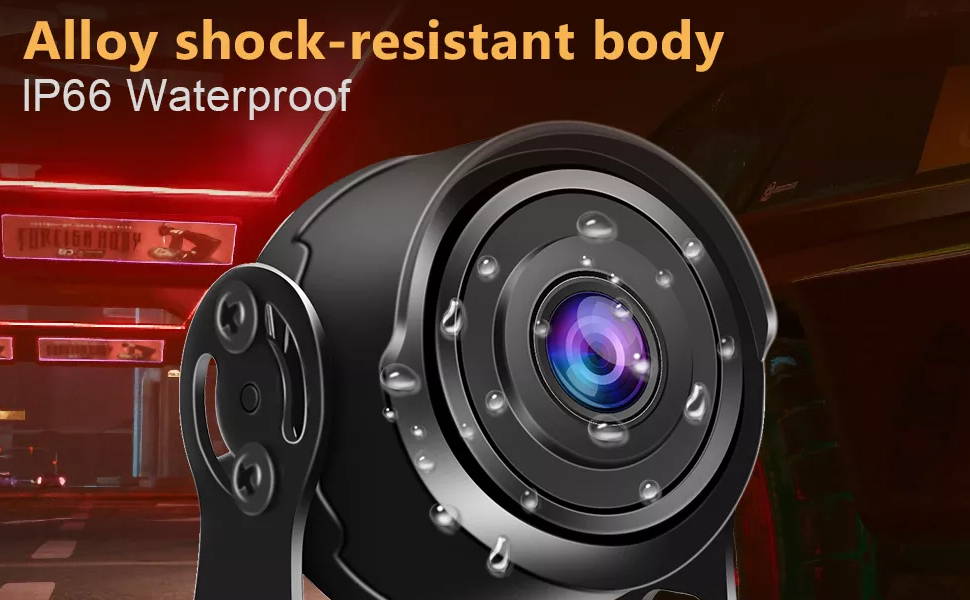 backup camera that is waterproof
The IP66 waterproof standard ensures that rain, dust, and other inclement weather do not adversely affect the driving experience. The working temperature is - 20 °C + 60 °C, which allows it to adapt to most low- and high-temperature environments.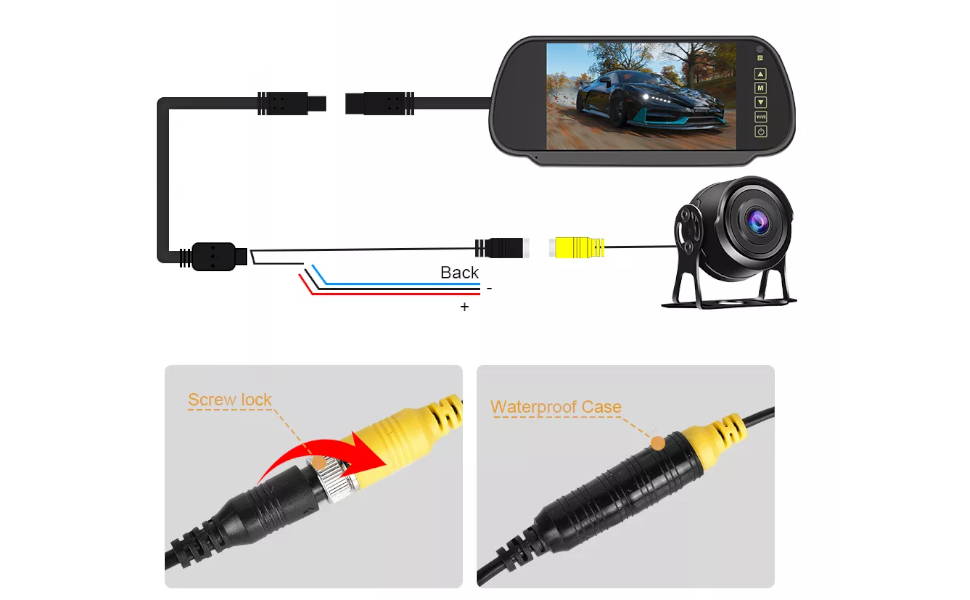 Simple to set up with an automatic display function
The set is easy to install in simple steps, and when you reverse in R gear, the camera starts automatically, and the parking image is displayed on the display without manual opening.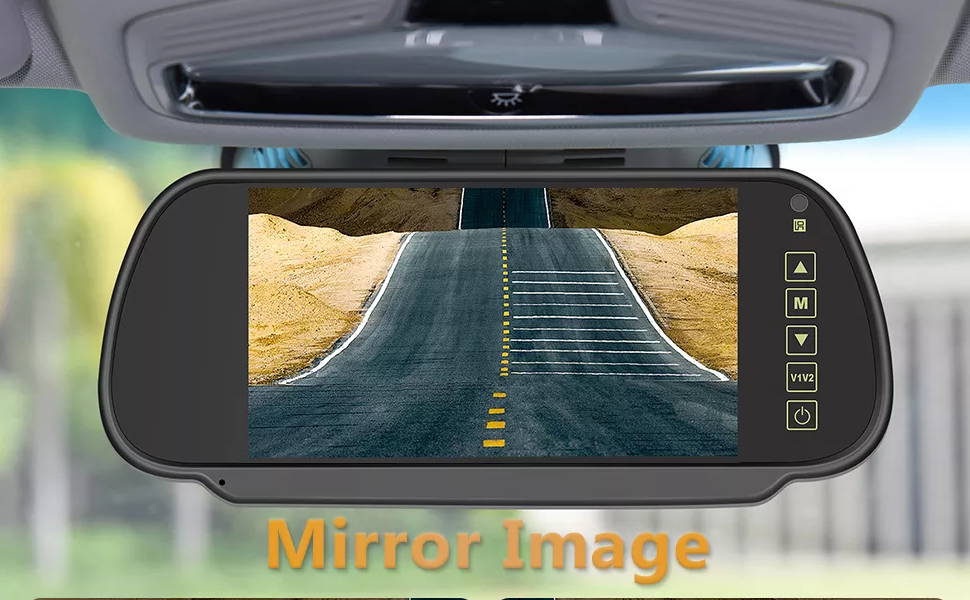 increased parking security with a 7-inch HD large screen display
You have the option of opening the reverse line. The opening of the reverse line allows the driver to see how far behind the car he or she is and avoid collisions and scratches with other obstacles. And can more accurately restore the camera's color and image, display the image in full color, and support image adjustment settings.
LCD Monitor Backup Camera
Features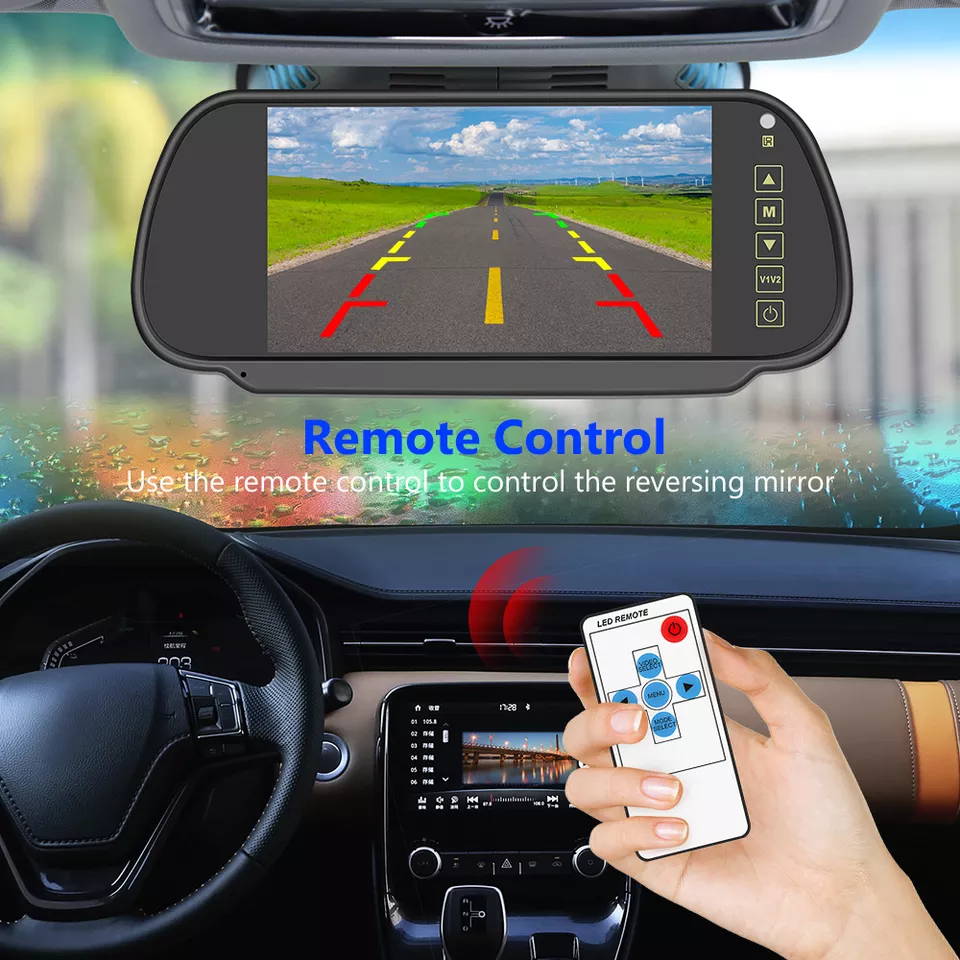 The rearview mirror assembly easily attaches to your existing mirror and includes a 7" LCD display.
It displays a clear, color image from your backup camera. It's also helpful when reversing or when visibility is limited.
Customers Are Consistently Impressed


I had tried multiple review back up cameras on Amazon and returned them all. This screen is 7" and to me it makes a huge difference.


The quality is great for the price. Crystal clear picture as good as the factory installed system in my 2015 Toyota. And the night vision is actualy better than my factory unit. The picture is bright an clear with only the light provided by the reverse lights.

I wanted a camera system for my travel trailer so I could see what's behind me while going down the highway. I considered going wireless, but after reading many reviews, decided to get a wired system. I found this one, and it's pretty much perfect for the price. The best feature is the really nice and large 7" display screen.


Very easy set up. Works excellent! It was easy to mount it to my truck!
1X Color Weatherproof Backup HD Camera
1X15 meters Wire
1X 7" Color LCD Monitor

1X

Power Cable
1X Screw Kit for Camera Installation
1X Remote Control
1X User Manual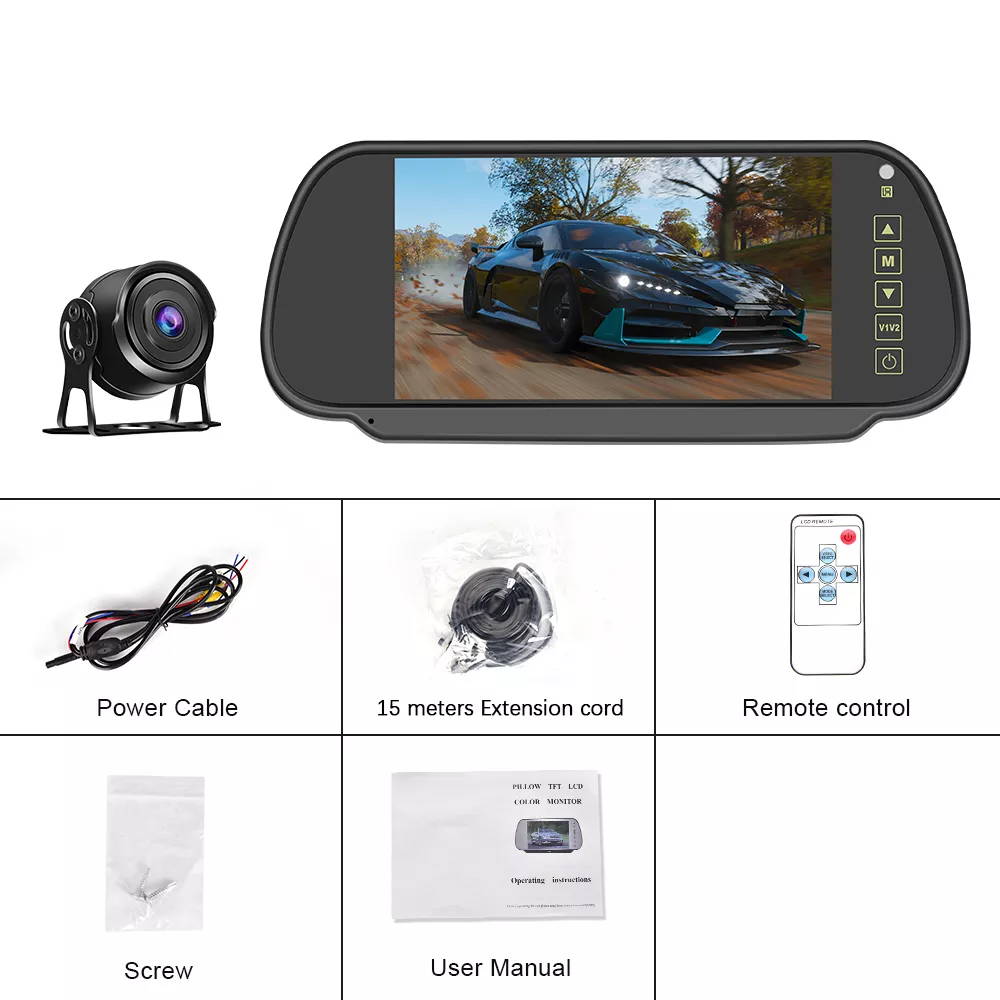 Ready To Avoid Bumping Your Car In Time When You Do Reverse?
Frequently Asked Questions
Still have questions? They're probably answered below...
Will this see deer in the road at night?
Is the product a completely wireless system?
Description says 1.8 in. thick. How thick is it w/o the mounting bracket? I want to mount it on my sun visor instead of the mirror.
the way it is made, it will be to thick to be mounted on your sun visor or to big to fit the area you have to use.
I've 2 side cameras as well. How can I use this monitor to simultaneously show ALL 3 camera (backup and sides)?
You might be able to add a 12v multiplexer. some of them do 2 & 4 images but 3 I don't know about. This unit won't do that out of the box.
What color is the wire for the backup reverse switch
i, that will depend on your vehicle. Some are color yellow, other vehicles use green wire for reverse. You may check other details of the unit by visiting our website pyleaudio.com. Type the model number on the search box PLCM7200 for more details. Thank you.
will this fit a 2002 chevrolet trail blazer ?
This system can work on any vehicle. There are electrical connections that need to be done for (1) 12v power, (2) 12v power when the vehicle is in reverse (if you want the camera on only when backing up, this is most likely if you mount the monitor over the existing rear view mirror), and (3) running the video cable from the camera to the monitor. if you are comfortable with automotive electrical enough to install a radio it wont be a problem, but if not, you may need a helping hand. On another note, the camera that came with mine had moisture problems inside its case. The unit can be returned and Pyle will cover it under warranty if it occurs after the first 30 days (you are to return the unit to the vendor if it is in the first thirty days). I had installed the video cable and monitor on a pickup truck, removing and replacing inside paneling in the process, so I didn't sent the unit back and just purchased another camera.
Does it come with free shipping?