You may have seen us featured in...






The Smart Socket Camera does not require any technical knowledge and can be used in a matter of minutes by anyone.
Take advantage of our massive 55% discount TODAY by ordering the Hidden Camera Finder
Zero Installation Required
The spy camera is ready to working minutes. Just insert an SD card and start capturing secrets and unimaginable moments immediately.
After you've inserted the SD card into the slot, your hidden video surveillance system is ready to be placed wherever you want.
Here's Why It's Better Than Traditional Security Cameras
The Socket Camera has been called "the perfect hidden camera for every environment" and here's why...
Protect Family and Personal Property:

At home, in your bedroom, hotel, hostel, job, office, hospital, or anywhere else, our power socket camera allows you to keep an eye on your unfaithful partner, children, landlord, lodger, roommate, babysitters, nannies, caretakers, elderly parents, or employees.

Quick Plug and Play:

The Power Socket Camera that doesn't require Wi-Fi for recording, just insert a micro SD card up to 128 GB, plug it into an outlet and record remotely.

IQ Motion Detection With Night Vision:

This powerful Socket camera adapter records in million HD video when the slightest movement is detected then records and sends an automatic mobile client push screenshot to you instantly.

Reverse Call Button:

Press the button, device will make voice broadcast and send call request to APP at the same time, click view to enter the real-time video.

Talk like a phone call:

The Socket Camera with audio function, built-in speaker and high-sensitivity microphone, you can talk to your family at any time through the mobile APP, just like a phone call. You can also call your pets, and can warn illegal intruders if they appear. It is a better home camera than others.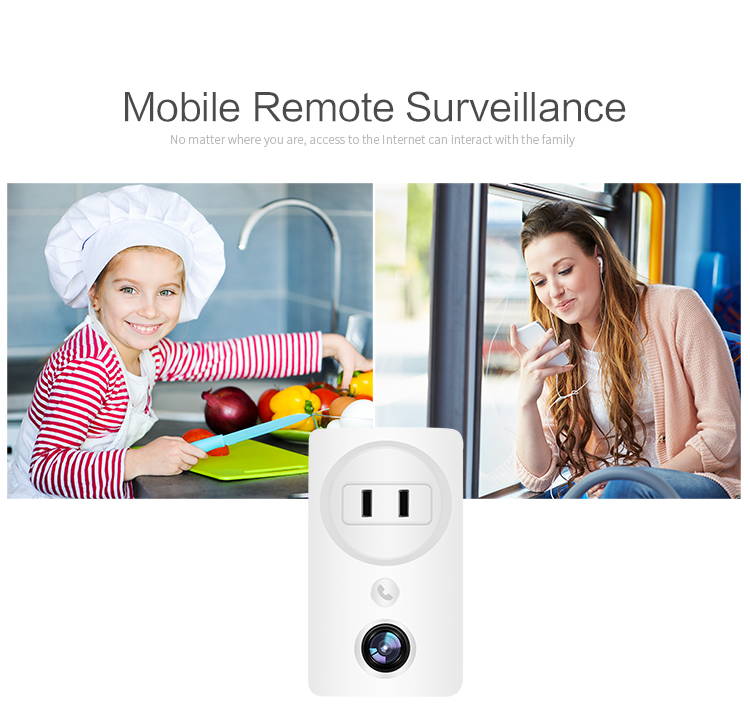 The Specifications Revealed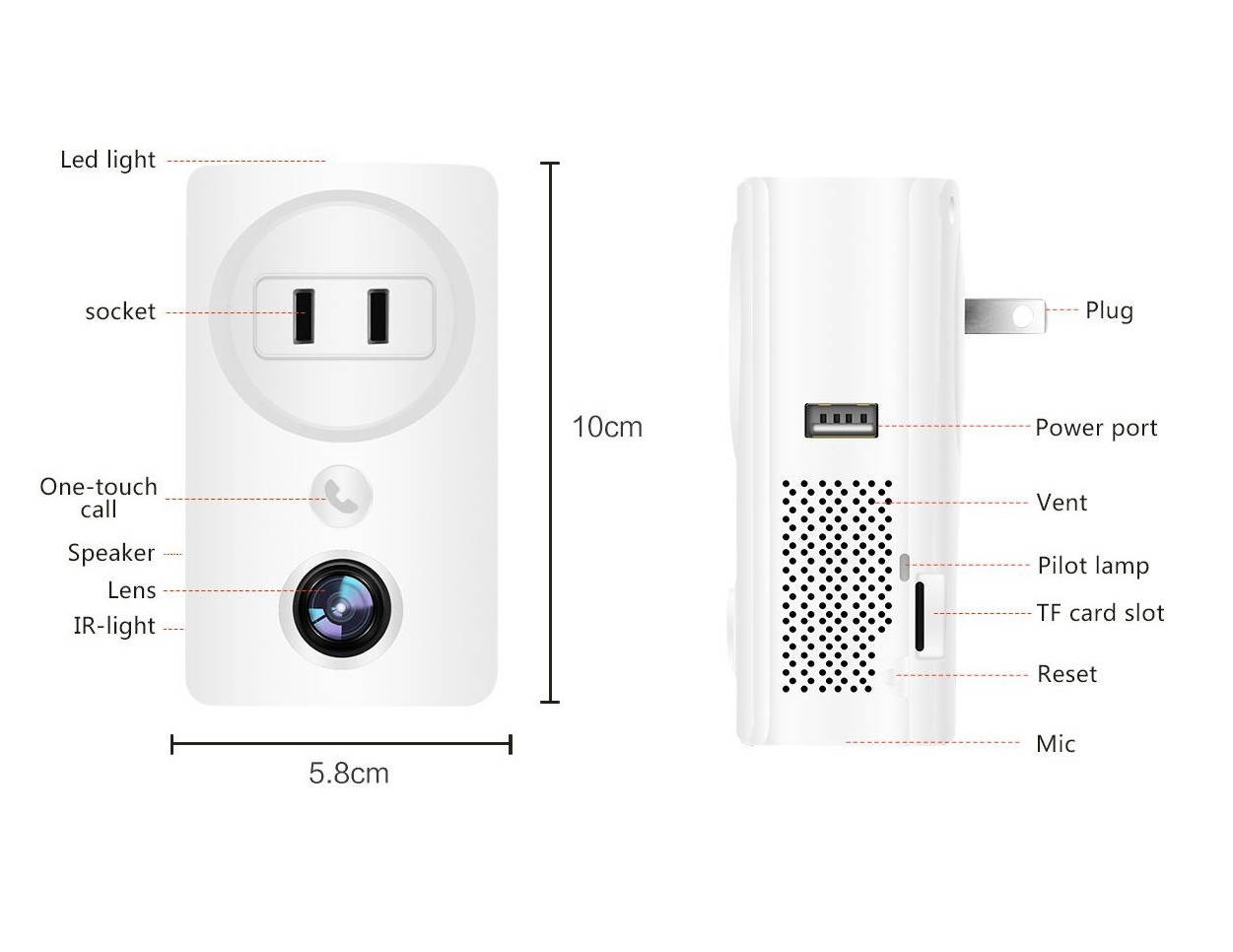 Special Features: NIGHT VISION, Two-way Audio

Video Compression Format: H.264

Data Storage Options: Memory Card

Power Supply: AC 100~240V

View angle: Wide angle of 180 degrees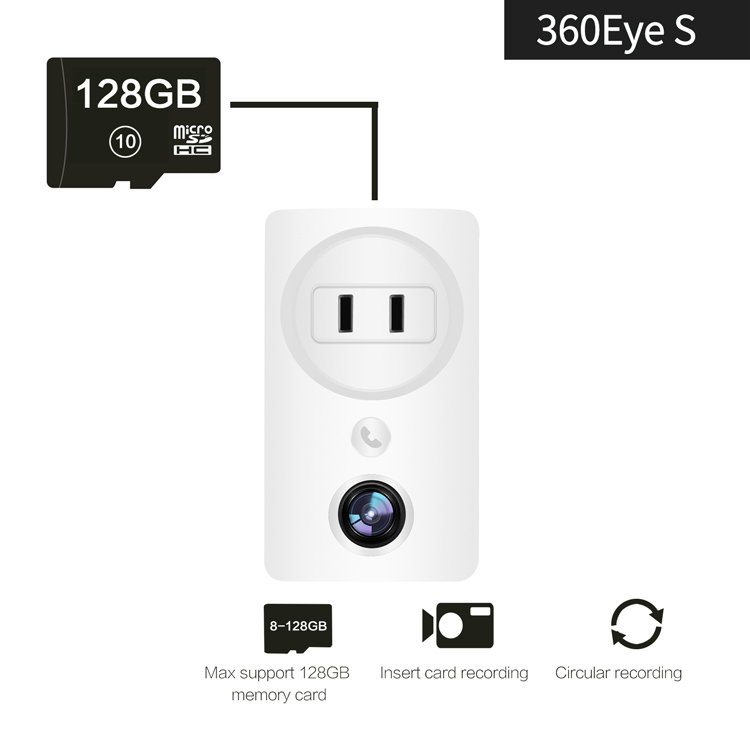 What Smart Socket Camera Users Think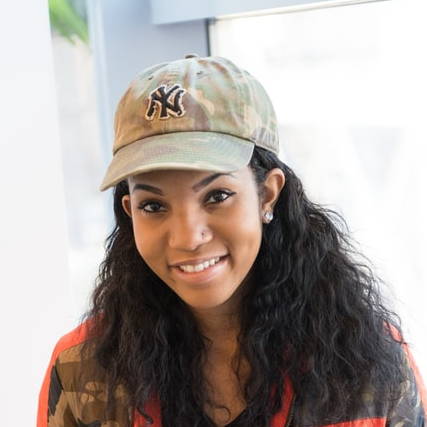 This thing is great. Unless you go up to it and take a close look you cant tell there's a camera. I'll be using this in the kitchen while on vacation leaving the teenage kids at home. Will be interesting to see what parties happen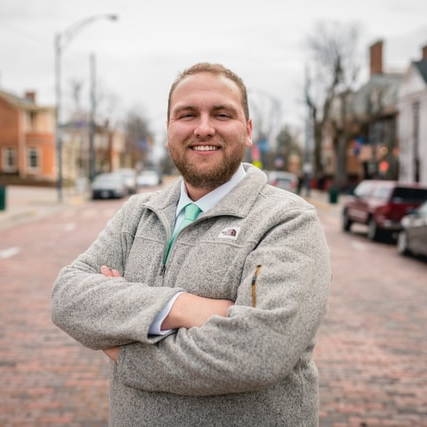 I purchased this camera to keep an eye on my two dogs when we are way because they seem to get into things and we don't know which one starts it! Well so far the camera works great!
Bryan M. Phillips, United States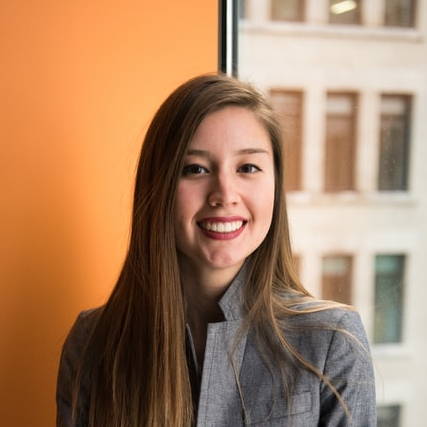 Great security camera. Very prompt in alerting you of activities. Pictures are also very clear both nights and day as you can see from attached pictures. Easy and quick installation, no need to drill holes for installation or worry about keeping it charged. I would definitely recommend!
Frequently Asked Questions
Can't Find a Question?
Call us 845-202-0750 or email us support@otarius.com
Is this a rechargeable camera?
Yes, It comes with a lithium battery that charges when plugged to a power source.
Does this camera have a mic to talk & speaker?
Yes. It has a two-way audio in which you can turn on the sound button to hear. And you can also press the talking button to talk.
Yes, it can only be used when connected to 2.4Ghz wifi or mobile phone hotspot.
I do not have an android. Does it work with the iPhone?
I use iPhone…the app seems to work pretty well so far after 2 weeks.
This product is not waterproof, it is better to use it indoors. You can also use it outdoors, but you need to do some rainproof measures for it.
Rated by 4.9/5 by 1471 Happy Users
Rated by 4.9/5 by 1471 Happy Users
READY TO smart socket camera?
Choose your packge and save big on your order