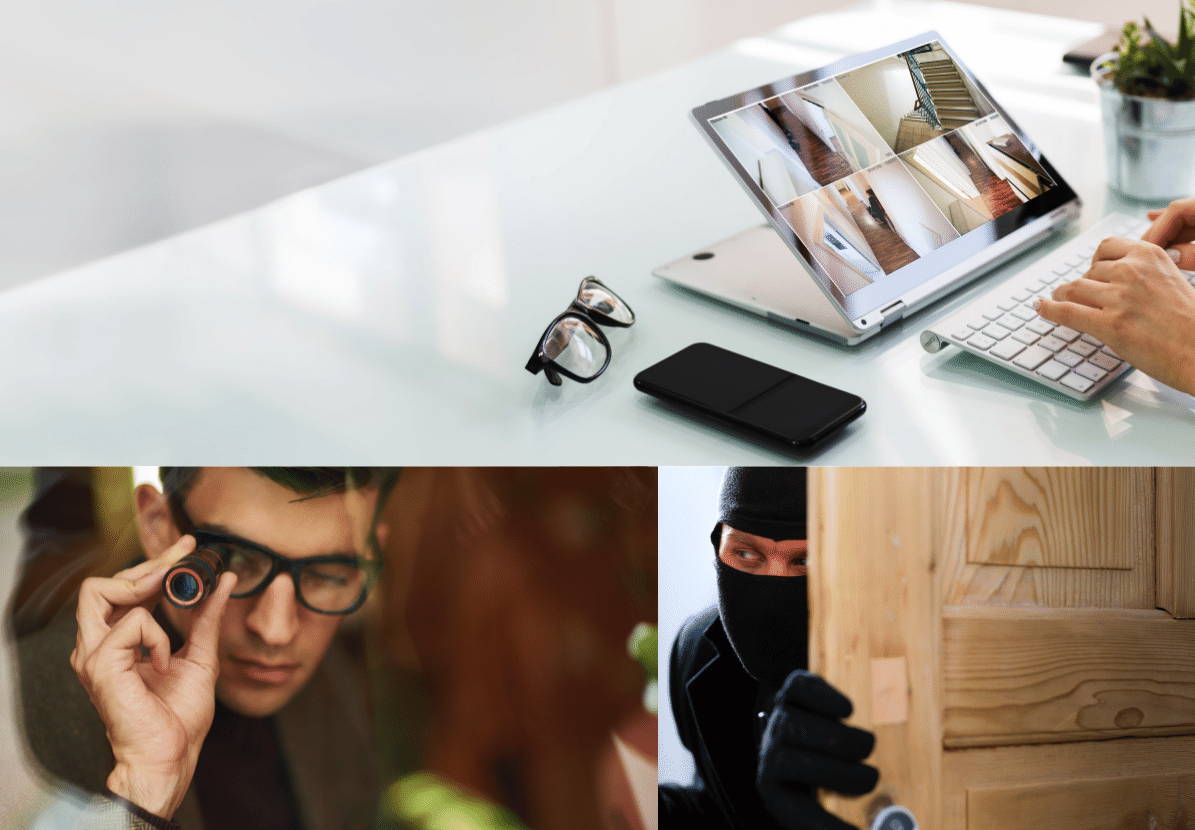 7 Best Spy Cameras In America - Buyers' Choice
We all want to keep track of what happens in our homes while we are away, and modern spy cameras can accomplish just that. The best part is, they are so hidden that only you are aware of their presence.
Spy cameras allow us to spy on specified locations at any time while remaining anonymous. They come in a range of sizes and shapes and can be used for observation at home and other locations while we are not present. They can serve as significant evidence against horrific offenses with this function, giving you peace of mind.
Having said that, with so many manufacturers and kinds on the market, locating the best spy camera has never been straightforward or easy. So, to assist you in making your decision, our in-house experts at Otarius have compiled a list of the 7 best spy cameras sweeping across America today…
buyers couldn't get enough of them… also these 7 cameras come as recommendations from California-based camera specialists, to provide you with additional essential information before purchasing one.
Let's dive into each of them.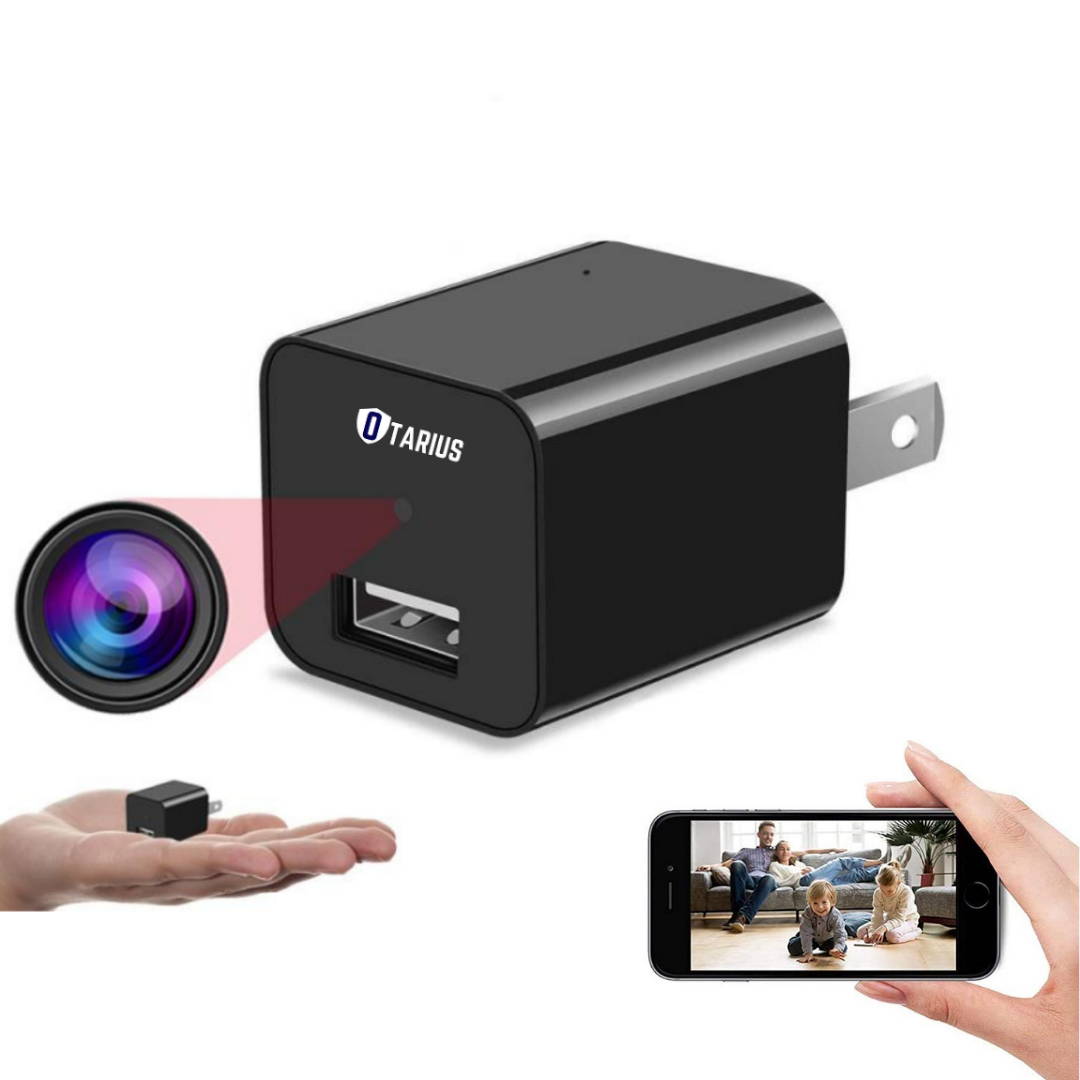 The Hidden Camera Charger is a small USB charger that houses a compact security camera and records 1080P Full HD video with a viewing angle.
The enticingly strong covert spy camera allows you to monitor your unfaithful partner, children, landlord, lodger, roommate, babysitters, nannies, carers, elderly parents, or employees at home, bedroom, hotel, hostel, job, office, hospital, or anywhere else.
Another intriguing feature is that the little spy gadget does not require Wi-Fi to record; simply insert a micro SD card with a capacity of up to 256 GB, plug it into an outlet, power bank, or USB port, and record remotely.
And there's more. When the slightest movement is detected, this powerful USB wall charger camera adapter captures in Full 1080P HD video for dependable, automatic use. In addition, it automatically records and overwrites the oldest data when full for continuous recording, and it includes Surge Multi-Protection, which protects SD cards from corruption.
One of the best Hidden Camera for Surveillance of Children, Nannies, Pets, and Partners
It is quite simple to set up. Simply plug and play!
Monitoring of Livestreams 24 hours a day, 7 days a
A unique APP allows you to view and control the camera from any iOS or Android device.
Completely wireless Works 24 hours a day, 7 days a week, 1080P Full HD video with a 90° wide field of view
Audio and video recording
Record 24/7 when it's charging
24/7 Livestream Monitoring: 7/10
Video & Audio Recording: 9/10
Upgraded Motion Detection
Up to 60 Minutes of Battery Life
Support up to 32GB Micro SD Cards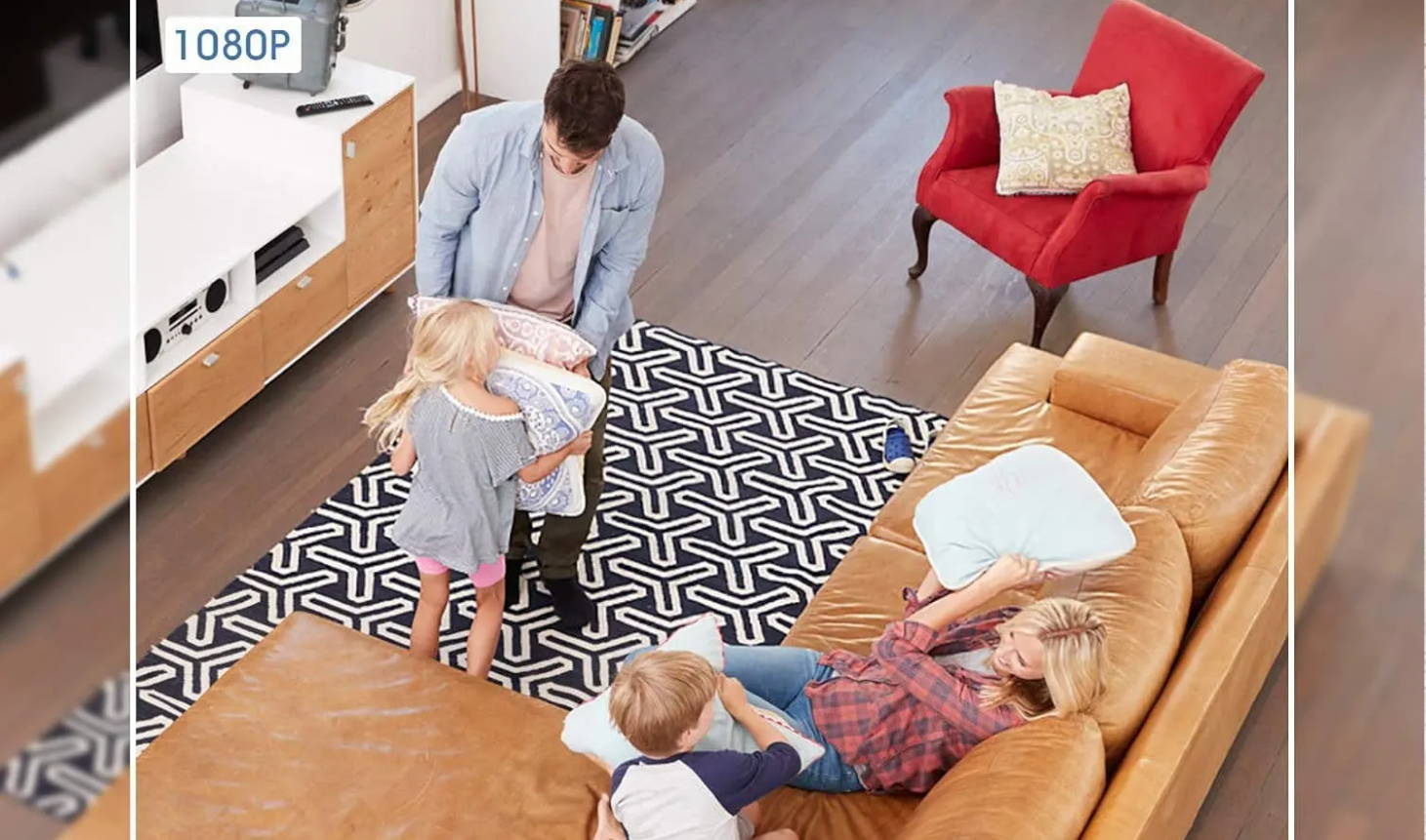 5 Best Home Security Cameras 2022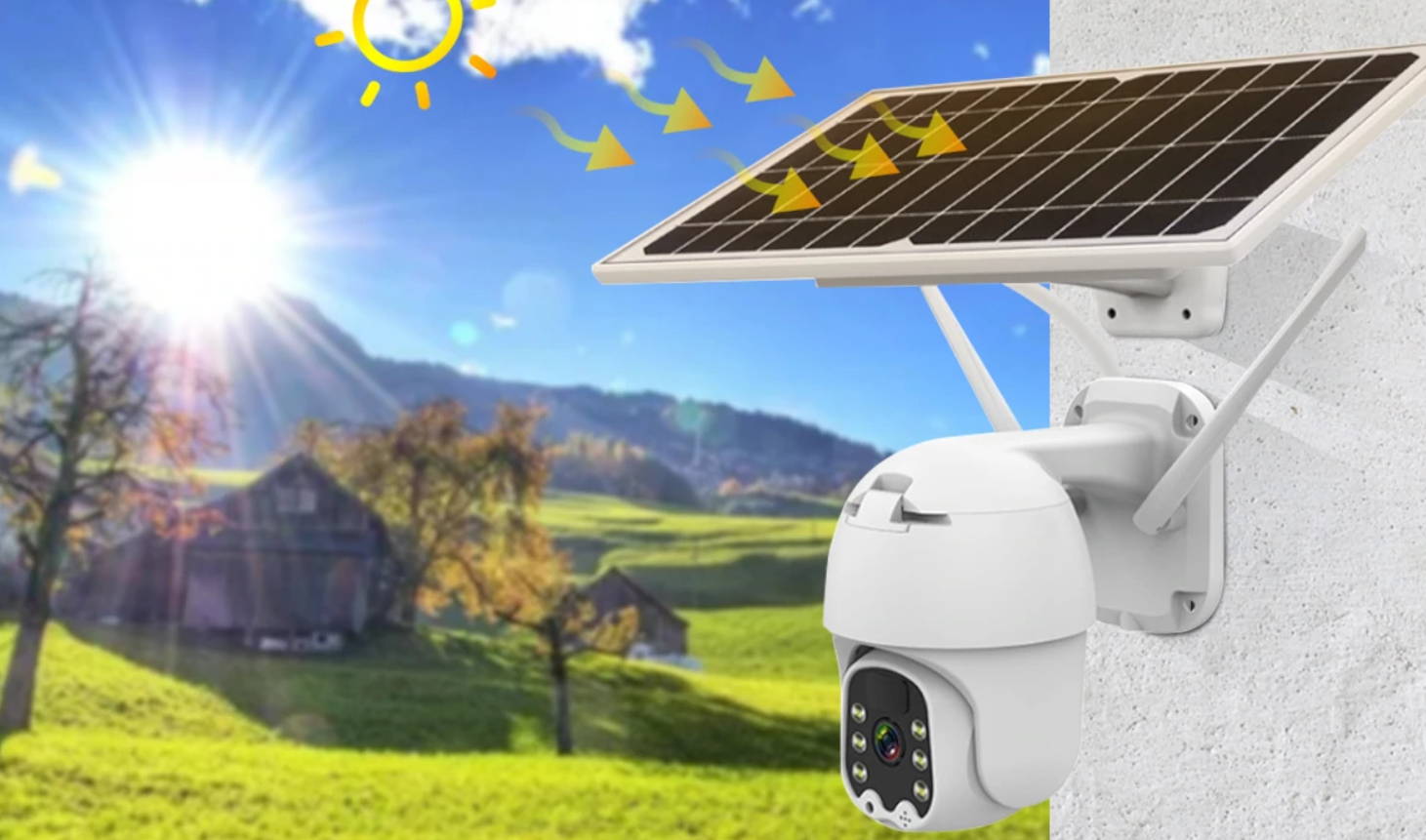 3 Top Rated Solar Power Security Camera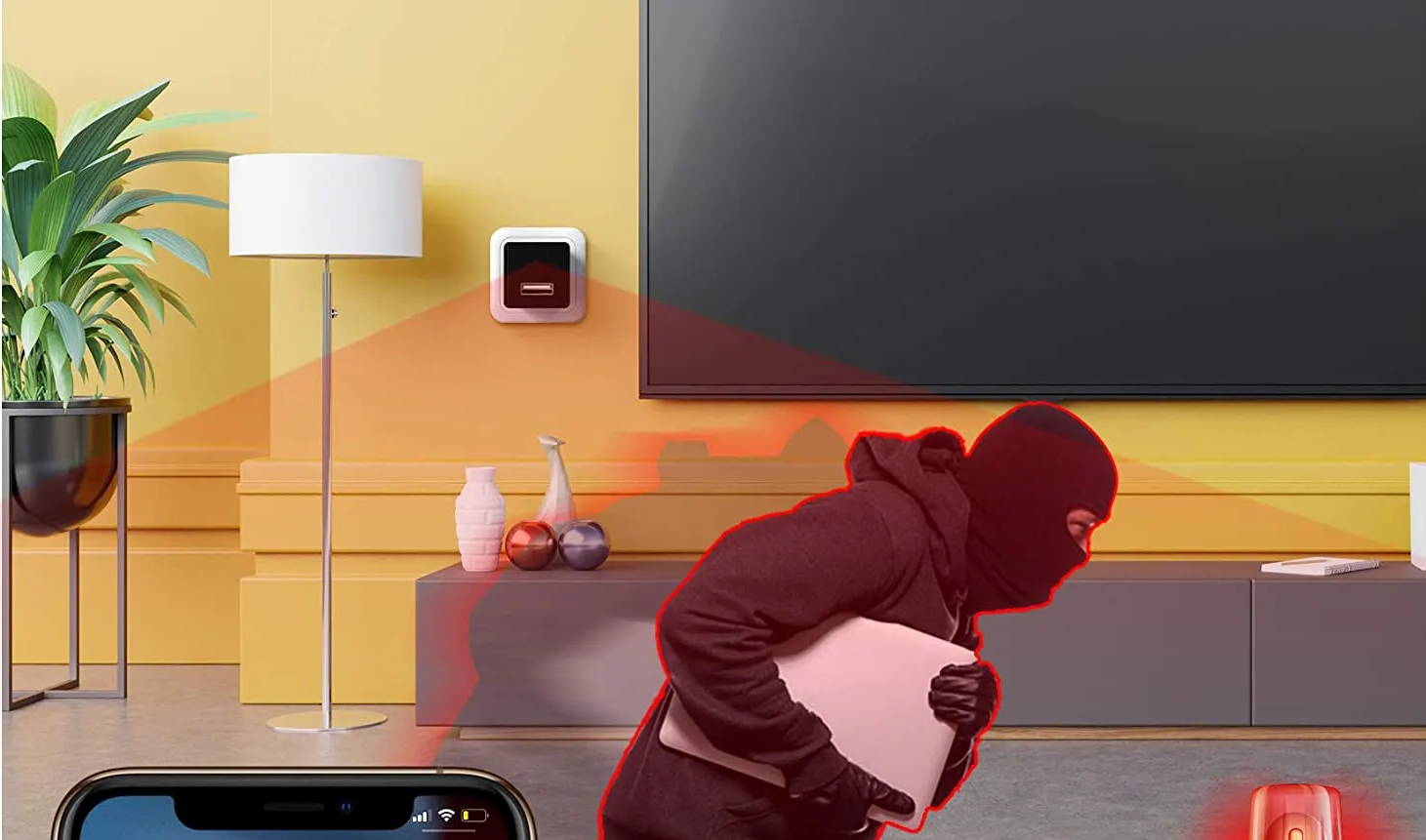 7 Best Spy Cameras In America - Buyers' Choice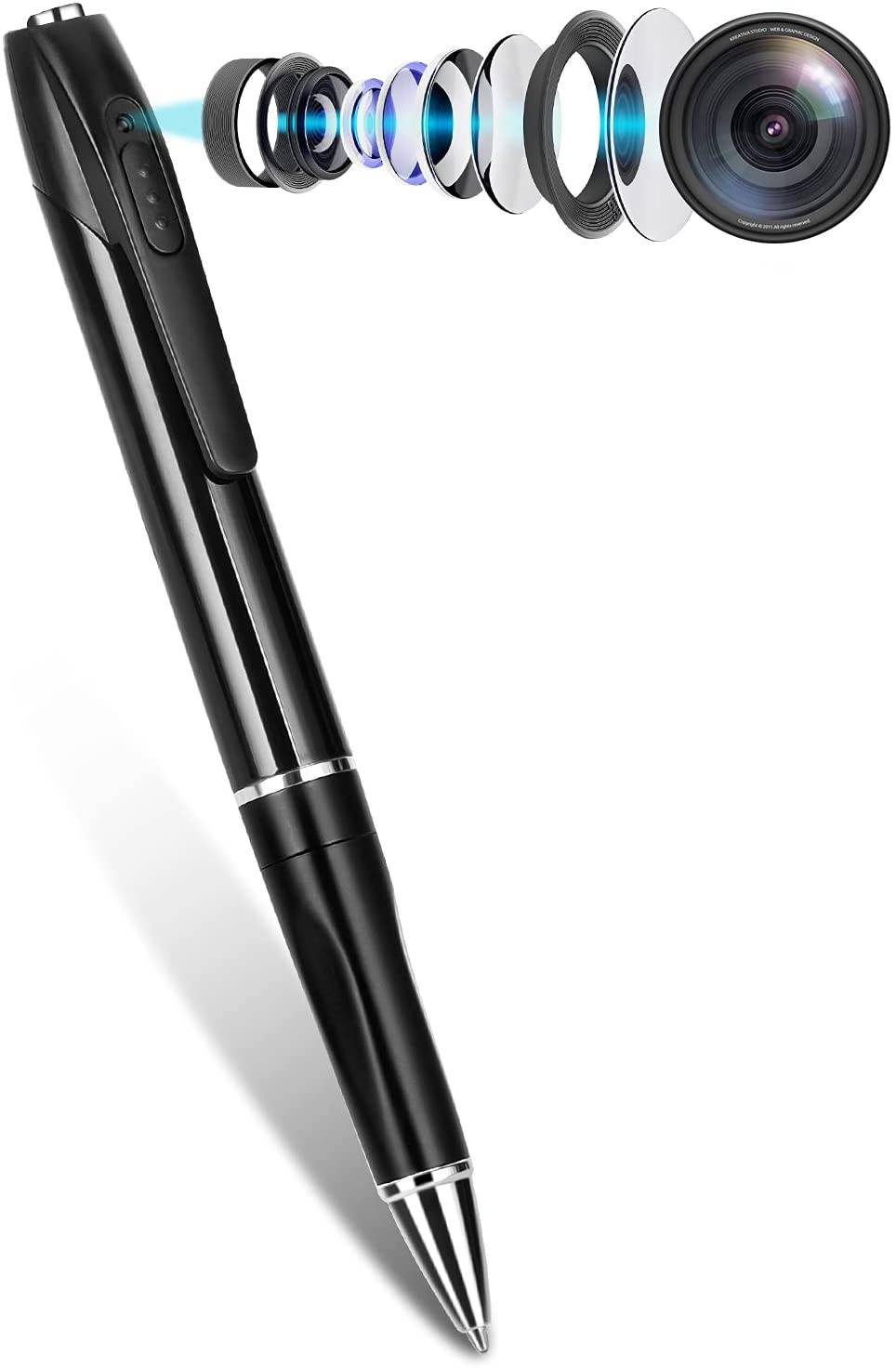 The Camera Pen is a true working pen with 1080P FHD video recording capability at 30 frames per second. The true nature of this pen can be concealed at any time thanks to a sliding clip. This is the most user-friendly concealed camera pen camcorder available; with a single button press, it powers on, starts up, and begins recording.
The laser-etched glass lens allows maximum light to penetrate the tiny, invisible pinhole camera, resulting in an extraordinarily clear and vibrant image.
This high-quality pen camera is quite exceptional, with two modes to capture sharp, detailed images: video recording and still photography. This high-tech camera pen has a 32GB built-in memory that can store up to 2 hours of video.
Discretion is required when filming an event.
To save the day, expose injustice.
Capture your babysitter in the act.
Best Camera for Recording Classes, Meetings, Monitoring Children, and Nannies
High-definition video resolution 1080P (1920 x 1080) High-definition photo resolution 4032 * 3024 pixels.
Up to 150 minutes of loop recording
Completely wireless video and audio recording
Livestream Monitoring: 7/10
Video & Audio Recording: 9/10
Crystal Clear 1080P FHD Video
Compatible with both Mac and PC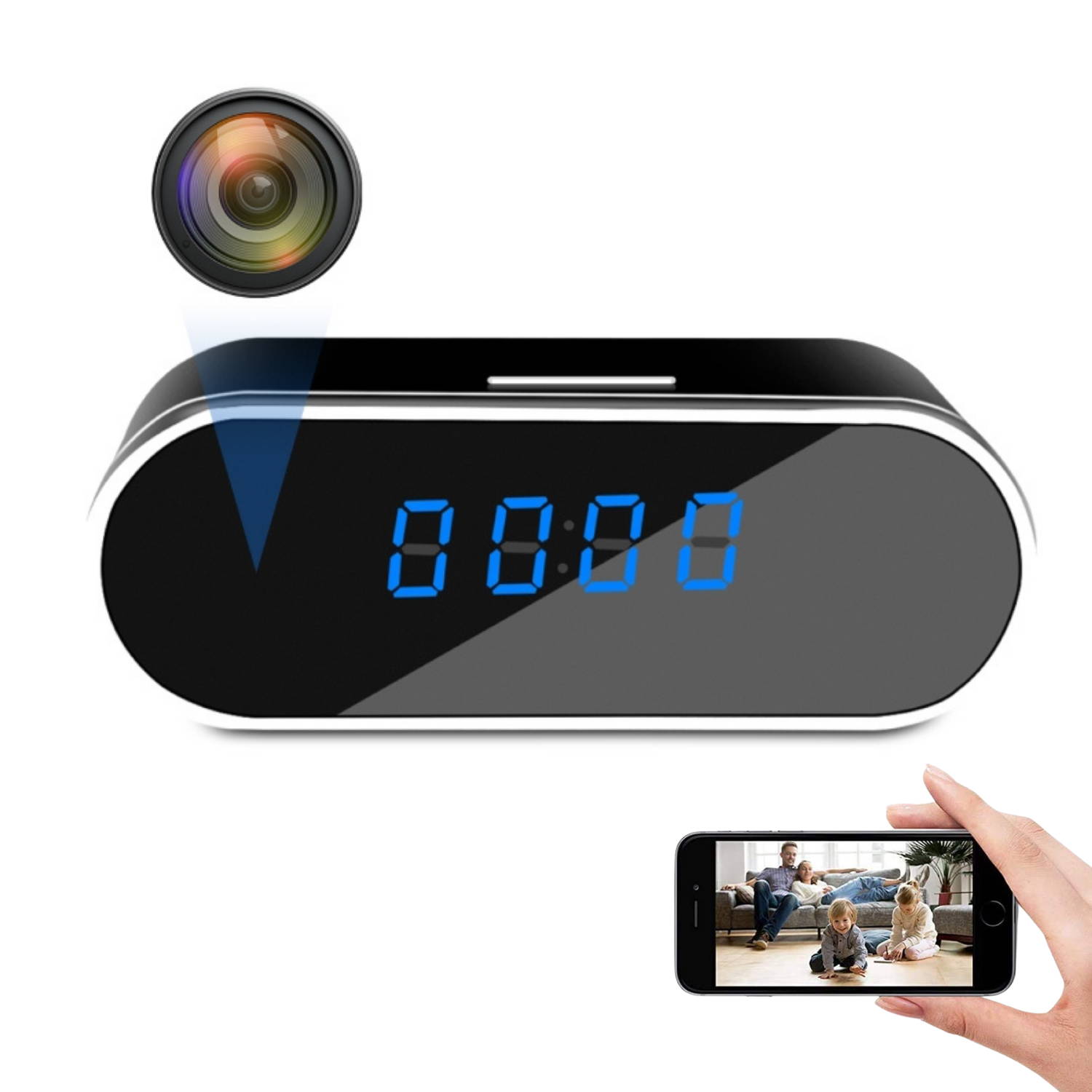 This covert spy camera clock was created with a discreet and user-friendly experience in mind, masquerading as a practical alarm clock that is small, compact, and stylish. The lens of the hidden camera clock is concealed beneath the glossy screen, so no one would see it. It can be used to monitor the living room, bedroom, business, nanny, or baby's room.
The wireless concealed camera in excellent 1080P HD that can take instant clear photographs and reliable films allows you to clearly view what is going on at home when you are away from home using your mobile phone. The night vision function of the spy camera, which is enhanced with infrared LEDs that are completely invisible to the human eye, will turn on automatically when the surroundings become dull, improving the brightness at night and achieving an excellent imaging effect.
When someone breaks into your home or office, an alarm notification will be sent to your phone app, the hidden camera clock will record a video when people or animals move close to this spy camera, and every potential risk will be identified accurately and sent to you immediately, so you won't miss any important events with the nanny camera. You may also set a time limit for push notifications to avoid receiving unwanted messages.
Powerful Discreet Camera for Supervision of Children, Nannies, Pets, and Partners
It is extremely simple to set up. Simply plug and play!.
Loop Recording to Playback + Live Streaming At Any Time, Footage Can Be Captured.
A unique APP allows you to view and control the camera from any iOS or Android device.
100% Wireless Operation Continuous 1080P Full HD video with a 160° field of view is available 24 hours a day, seven days a week.
Audio and video recording
Wireless Wifi Remotely Monitoring
Infrared Night Vision (Not Visible)
Livestream Monitoring: 8/10
Video & Audio Recording: 8/10
Micro SD card up to 128GB (not included)
80 Degrees Lens Wide-angle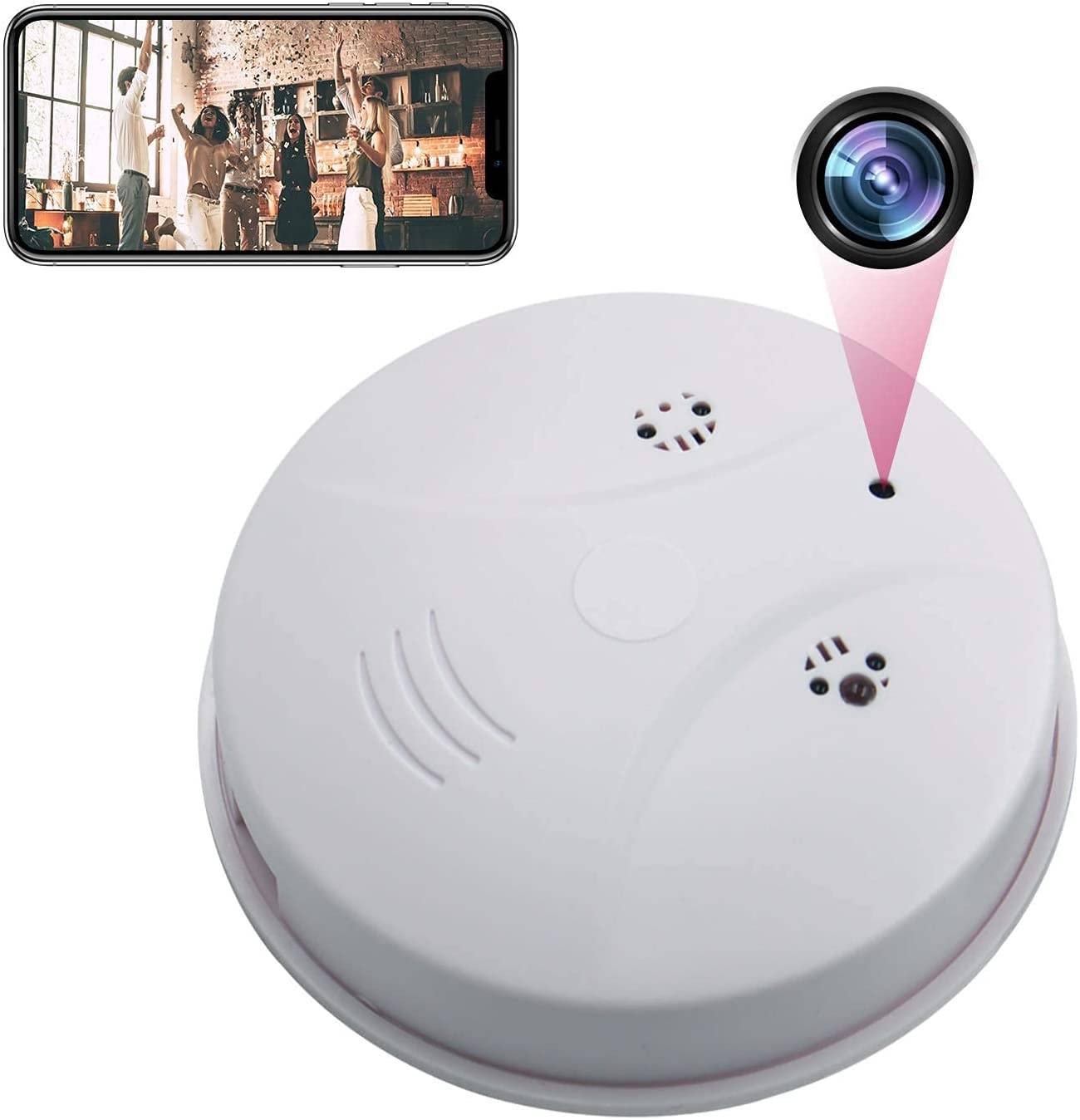 The Smoke Detector Camera is a 1080P home security smoke detector camera with an invisible lens. It can mount on the wall or ceiling, recording without any attention, nobody will figure out it is a camera. After you connect the wifi spy camera to your home router wirelessly, which only supports 2.4GHz WiFi, it doesn't support 5GHz WiFi, you are able to view the captured video from anywhere.
The Smoke Detector Camera is also equipped with 4 high-quality infrared lights (invisible to human eyes), greatly improving the night vision effect. This function can be freely turned on/off via the app, bringing you a good experience at night for such a small-size camera. Once a movement is detected alarm notifications will be pushed to your phone, automatically capturing 3 photos and saving them in the app.
NOTE: Audio recording is not included due to policy.
It has a built-in hidden camera and video recording capability.
It appears to be a standard smoke detector, but it includes a motion detecting feature and can take images, making it an honest home security helper.
It is ideal for keeping an eye on your hotel room while traveling.
It may be used as a spy surveillance camera in your office or at home.
When you are not at home, you may control your business, domestic animals, nannies, children, and other critical things.
Micro SD Card (not included)
Livestream Monitoring: 8/10
Video & Audio Recording: 8/10
Charger the Phone and Records HD Video
Understandable English User Manual
Tired of the blind area of traditional dome or bullet cameras? The Bulb Camera comes with FULL HD 1080P resolution. Built-in 1.44mm Fish-Eye Lens, this camera will provide you with a 360-degree panoramic viewing angle without blind area! You can monitor the whole room (up to 400 square feet) with 1 single camera. Alert notification will be pushed to your smartphone when motion is detected by the Bulb Security Camera.
So you don't need to worry about a burglar getting away with their malicious acts.
Simply insert the smart bulb camera into the E27 light power socket, download the free APP (iOS/Android), and connect the camera to your house WIFI. You may then begin remotely monitoring your house or office using the APP from anywhere and at any time.
Bulb Camera's strong high definition camera ensures picture-perfect HD 1080P high-resolution video recording quality every time.
Traditional cameras can only cover a tiny amount of ground. Bulb Camera, on the other hand, catches a full 360-degree view. There is no blind spot with a 360° full view angle lens. During the day and night, you can view the entire room.
If you enable motion detection, the Bulb Camera will send a real-time alert to your device whenever it detects motion.
Three layers of infrared technology are used in the Bulb Camera. This provides real-time video during the night, with a range of up to 32 feet in complete darkness.
The Bulb Camera has a powerful microphone and speaker. This provides you with eyes, ears, and a voice in every room of your house or office. Simply launch the smartphone app to communicate in real time from anywhere in the world.
Bulb Camera's mobile app is cutting-edge, with a range of 'view' options to pick from. You can select from hemispheric, pillar, circular, and other viewing modes.
The Bulb Camera not only allows you to live-stream video, but it also records it to a cloud server or SD card. This is critical since it allows you to review previous footage with the click of a button.
Full HD High-Resolution SONY Optics
V380 Professional Software.
Multiple Viewing Options.
Supports IOS, Android, and Windows
Livestream Monitoring: 9/10
Video & Audio Recording: 9/10
Intruder/Motion Detection.
Compatible With USA Sockets
Cloud Storage / MicroSD (TF Card) Slot.
6. Wireless Mini Spy Camera
Because this camera is so small (the size of a cent), it may be placed anywhere.
With its strong magnet, it can be fastened to anything metal and is ideal for home security.
This may be attached to a fridge, oven, garage door, bike, or anything else you can think of.
When the motion detector is activated, the camera will not begin recording until it detects movement. It can be connected to a power supply to record continuously.
If you get the WIFI version, you can stream directly from the camera to your smartphone. This is useful if you need to monitor your home, children, or even aging parents.
The camera also has night vision, so don't be concerned if it's late and all the lights have been turned out.
Remote Surveillance
Very Portable
Easy to Setup & Durable
Crispy Clear Night Vision Motion Detection Notifications To Cellphone
5 Hours Continuously Recording
Motion Activated Push Alerts
Livestream Monitoring: 8/10
Video & Audio Recording: 9/10
Playback/Snapshot/Record Remotely
iOS and Android Compatible
Live Stream from Anywhere
7. The Smart Socket Camera
The smart wall outlet hidden camera includes a camera as well as a full adapter - (Socket and 2 pins). They are perfect for unexpectedly surveying a full room.
Because of the inconspicuous look of a standard mobile phone power adapter, the Wall Socket Camera can be installed in any style of furniture, both at home and in the office.
The pin-hole lens, which is unnoticeable from the outside, records from the front. You may use the functional wall outlet hidden camera as a power adapter by plugging it into a wall outlet or a multi-outlet power strip. This Electrical Outlet Spy Camera also has a USB connector that may be used to charge a phone.
The power socket camera allows you to keep a watch on your unfaithful partner, children, landlord, lodger, roommate, babysitters, nannies, caretakers, elderly parents, or employees at home, in your bedroom, hotel, hostel, job, workplace, hospital, or anywhere else.
The Power Socket Camera does not need Wi-Fi to record; simply insert a micro SD card up to 128 GB, plug it into an outlet, and record remotely.
When the slightest movement is detected, this powerful Socket camera adapter records in million HD video and instantaneously delivers an automatic mobile client push screenshot to you.
When you press the button, the device will broadcast an audio message and send a call request to the APP at the same time. Click view to access the real-time video.
With the audio capability, built-in speaker, and high-sensitivity microphone of the Socket Camera, you may talk to your family at any time via the mobile APP, exactly like a phone conversation. You can also summon your pets and alert any intruders who appear. It is a superior home camera to others.
Protect Family and Personal Property
IQ Motion Detection With Night Vision
Livestream Monitoring: 8/10
Video & Audio Recording: 9/10
Two-way Audio (Talk like a phone call)
Wide Angle of 180 Degrees
The greatest spy cameras are those that are disguised as commonplace things, such as the ones discussed above. And we hope this material was useful in making your decision.
And if you're still unsure where to go from here, Otarius is committed to delivering just the best solutions for you, regardless of your need for a spy camera. Hidden cameras are among the most specialized security devices on the market, with a wide range of form factors and functionality. They are designed in such a way that users may surreptitiously monitor their space in almost any situation or circumstance to assure perfect security.
Visit our store to see our selection of security cameras by clicking here.