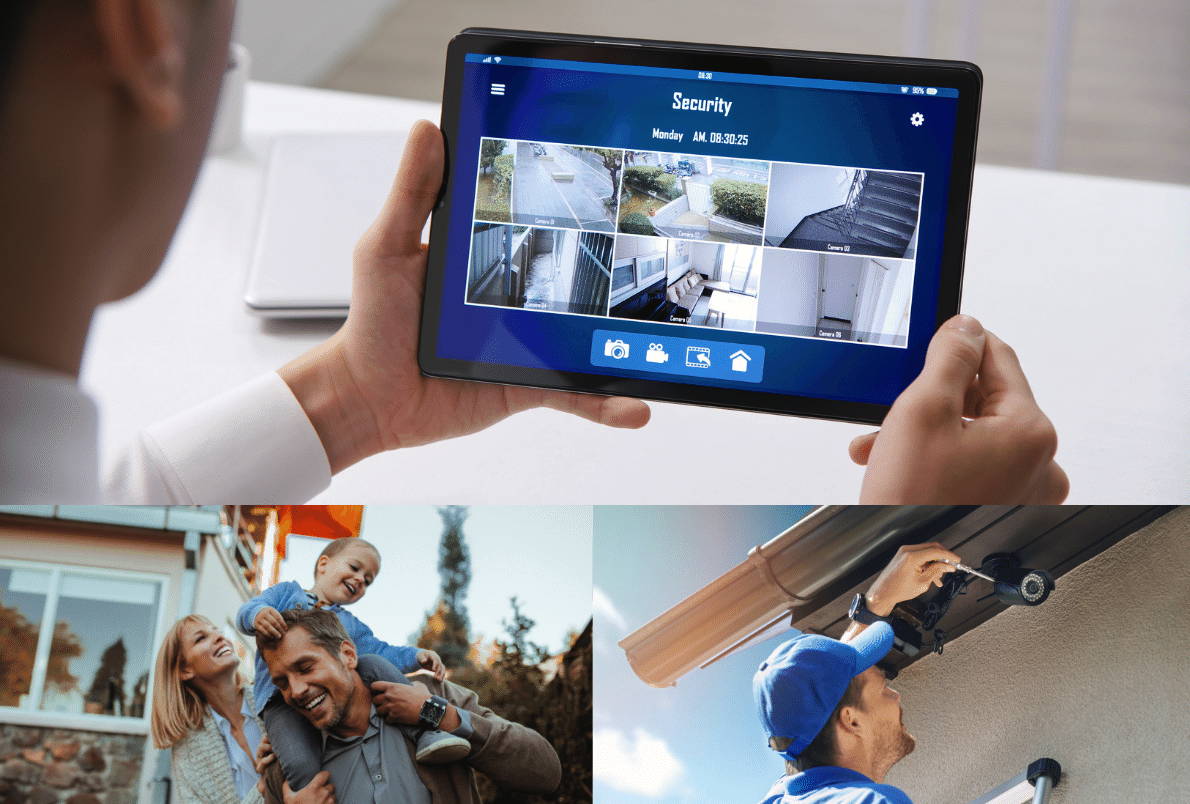 5 Best Home Security Cameras 2022
When it comes to protecting your home, sometimes a simple alarm system isn't enough. By adding one or more security cameras to your system, you can get more comprehensive protection for your home. Since there are so many options available, it can be challenging to determine which home security camera is right for you. Otarius security experts hand-picked the 5 most recommended home security cameras of 2022 to help keep your home, family, and business safe.
Let's go…
You can enjoy smart security around your home with the Wireless Solar Camera. It enables you to add extra security to your home, office, and property. The Wireless Solar Camera is a solar-powered HD security camera that lets you see, hear, and speak with anyone on your property using your phone or tablet. The best part is that you just need a few hours of sunlight each day to keep your Cam charged throughout the day.
It also contains a rechargeable battery, so you'll always have backup power in the event of a malfunction.
Resolution: 1920*1080P
Field of Angle View: 2.6mm @F2.0/155°
IR LED": 6*850nm
Wi-Fi: 802.11 b/g/n
Audio: Two-way talk with noise cancellation
Recording: TF card ( Above C10 high speed brand card is needed)
Storage: Cloud Storage or 8G/16G/32G TF card
Battery: 2pcs 18650 batteries are required
Monitoring: Motion Detection, Remote Live View
Notifications: Push Notifications within 1 second
Device Wakeup: Within 600ms
Power Consumption: Power Consumption Standby120 uA, Working 170mA
24/7 Livestream Monitoring: 8/10
Video & Audio Recording: 9/10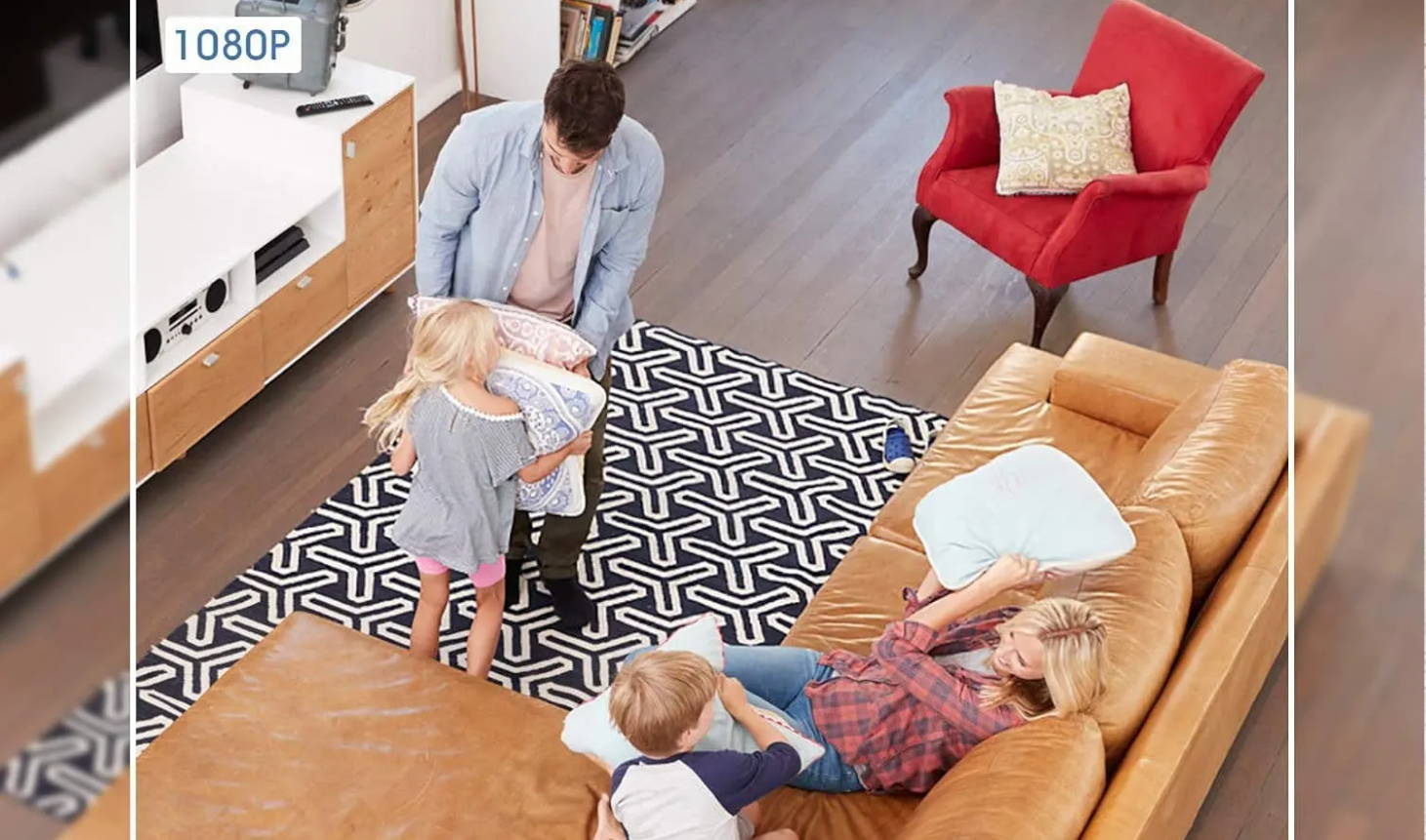 5 Best Home Security Cameras 2022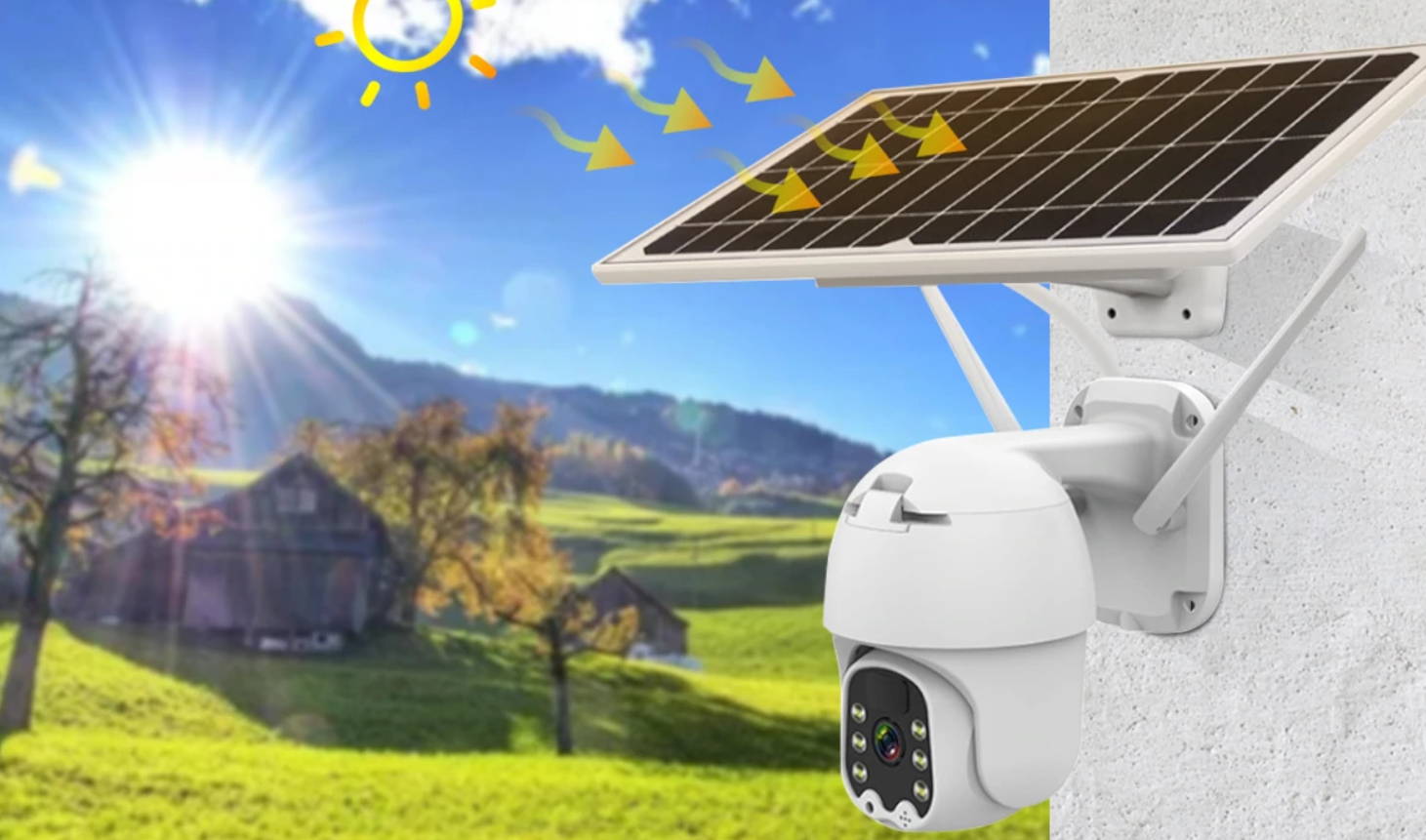 3 Top Rated Solar Power Security Camera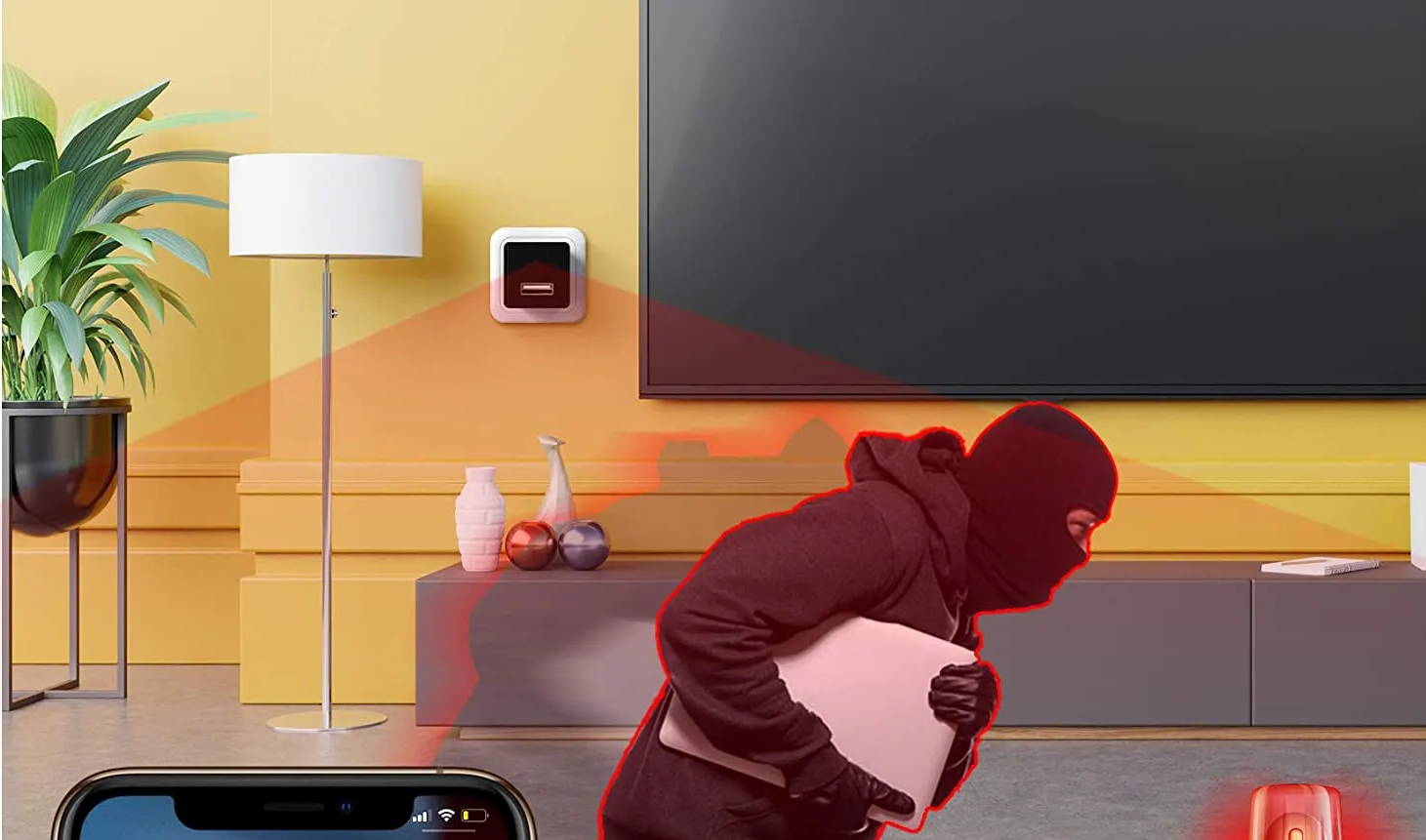 7 Best Spy Cameras In America - Buyers' Choice
2. Solar Power Water-Proof Camera
The camera includes a 15600mAh rechargeable battery as well as a solar panel. When security cameras have a solar-energy power source backed up by a rechargeable internal battery, it may finally become totally wireless, free of outlets and extension cords. No more vexing wiring issues; simply mount the camera anywhere you wish. It allows you to keep an eye on your adorable children and pets.
Solar Power Water-proof Camera with 1920*1080P Resolution, This HD camera allows you to see everything in stunning color and clarity. Two infrared LEDs and four floodlight LEDs give bright, vivid night vision. This IP Camera includes a wide-angle lens with a rotation range of 320°horizontal and 90°vertically, allowing for nearly 360°panoramic observation. It also has 1.0-4.0X Digital Zoom (Not optical zoom). Zoom in/out and see more details by pressing and holding the screen with both hands.
100% WireFree & Easy to install
1080P Video and Color Night Vision
Pan and Tilt Control
Smart PIR Motion Detection
Clear Two-Way Audio
Local and Cloud Storage
SD Card Recording
Weatherproof
Livestream Monitoring: 9/10
Video & Audio Recording: 9/10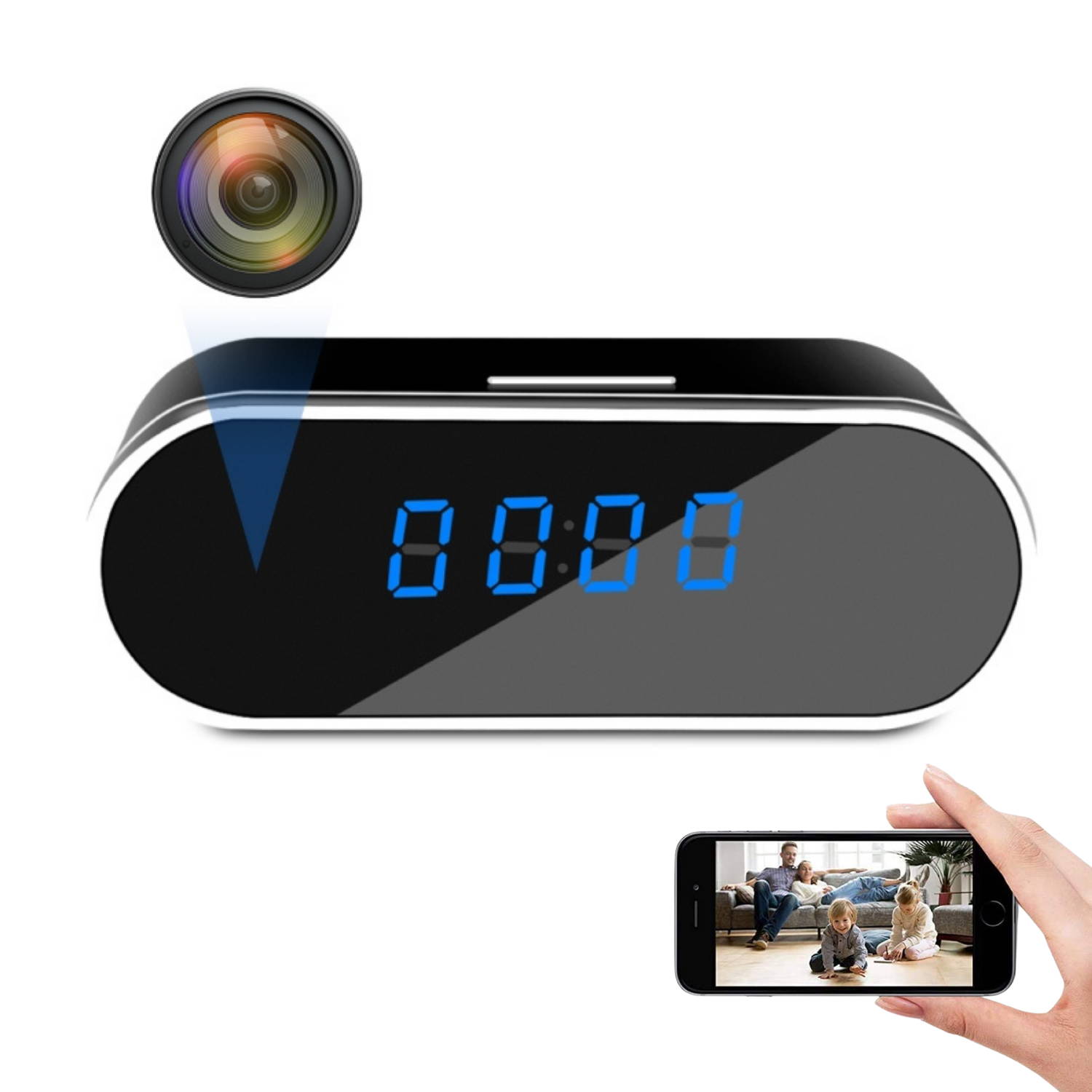 This covert spy camera clock was created with a discreet and user-friendly experience in mind, masquerading as a practical alarm clock that is small, compact, and stylish. The lens of the hidden camera clock is concealed beneath the glossy screen, so no one would see it. It can be used to monitor the living room, bedroom, business, nanny, or baby's room.
The wireless concealed camera in excellent 1080P HD that can take instant clear photographs and reliable films allows you to clearly view what is going on at home when you are away from home using your mobile phone. The night vision function of the spy camera, which is enhanced with infrared LEDs that are completely invisible to the human eye, will turn on automatically when the surroundings become dull, improving the brightness at night and achieving an excellent imaging effect.
When someone breaks into your home or office, an alarm notification will be sent to your phone app, the hidden camera clock will record a video when people or animals move close to this spy camera, and every potential risk will be identified accurately and sent to you immediately, so you won't miss any important events with the nanny camera. You may also set a time limit for push notifications to avoid receiving unwanted messages.
HD 1080P Resolution
Infrared Night Vision (Not Visible)
Motion Detection
Loop Recording
Wireless Wifi Remotely Monitoring
Micro SD card up to 128GB (not included in the package)
Functional Clock Design
80 Degrees Lens Wide-angle
Livestream Monitoring: 8/10
Video & Audio Recording: 8/10
If you're tired of typical dome or bullet cameras' blind spots, then the Bulb Camera has a resolution of FULL HD 1080P.
This camera has a 1.44mm Fish-Eye Lens and will offer you a 360-degree panoramic viewing angle with no blind spots!
With a single camera, you can monitor an entire room (up to 400 square feet).
When motion is detected by the security camera, an alert notification will be sent to your smartphone. This eliminates the need to worry about a criminal breaking into your home while you are away, making your home safer. The panoramic camera only supports 2.4G Wi-Fi (no 5G Wi-Fi). Connect the camera to your 2.4G wifi router by following the directions in the instruction booklet. You may monitor it with the iCSee APP from anywhere at any time after connecting to the network; it is convenient and useful for your life.
Night Vision
Two-Way Chat
Full HD High-Resolution 2MP SONY Optics
Panoramic Fisheye Lens
V380 Professional Software.
Multiple Viewing Options.
Supports IOS, Android, and Windows
Plug & Play.
Remote Control Light.
Intruder/Motion Detection.
Compatible With USA Sockets
Reliable Connection.
Cloud Storage / MicroSD (TF Card) Slot.
Livestream Monitoring: 9/10
Video & Audio Recording: 8/10
The Mini Hidden Camera is a powerful device that connects to your smartphone and transforms it into a panoramic camera with two built-in 360° fisheye lenses for capturing every angle of the scene around you in a high-definition snapshot or video day or night. With the Mini Hidden Camera, you can effortlessly conceal the camera in plain sight and the intruder will never know... you'll even be notified if a suspicious motion is detected.
Features: Night vision, Wifi, Remote control, wide-angle, support TF card
Resolution: 1920*1080p
View Angle: 120 degrees
Storage: TF card storage (maximum support 128G)
Product size: diameter 45mm
Battery: Built-in 900mah
Work Time: 4 hours (When there's no power supply)
Livestream Monitoring: 8/10
Video & Audio Recording: 9/10
Otarius is committed to delivering just the best solutions for you, regardless of your need for a home security camera. Home security cameras are among the most specialized security devices on the market, with a wide range of form factors and functionality. They are designed in such a way that users may surreptitiously monitor their space in almost any situation or circumstance to assure perfect security.

Visit our store to see our selection of security cameras by Click Here.